It's Easy to Manage Your Energy Service Online with Santee Cooper's MyEnergyLink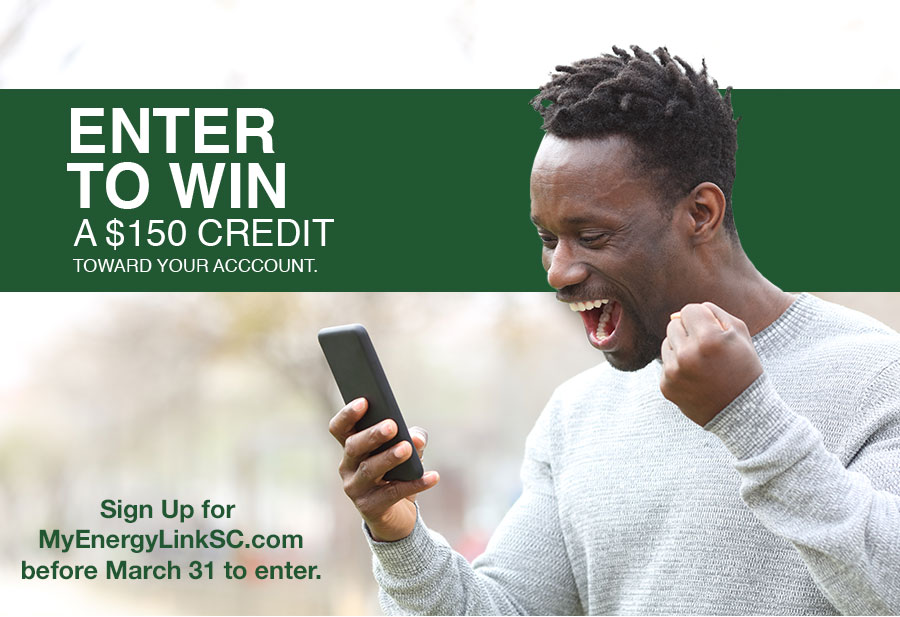 Let me start by saying I am not a winter person. I am also not a cold and rainy person. I live in South Carolina for the sun and the fun. But, for the last three months, it has been cold, wet, and sometimes both. The last thing I want to do is leave my house. Thanks to modern technology, I don't have to.
I can order my groceries, clothes for my kids, curtains for the den, and pretty much anything else I desire right from the comfort of my kitchen table. Honestly, the hardest part is bringing my purchases in off the porch once they arrive.
While some people say this way of life is taking the personalization out of transactions (and I agree with them to an extent), it has made managing this pandemic and this weather much easier. Relying on the internet to buy my necessities and conduct my personal business has given me the ability to social distance and stay warm and dry. Even paying my utility bills has become a breeze.
Have you heard about MEL?
MEL (My Energy Link) is Santee Cooper's online account management system. When you sign up for MEL, you can:
View your bill and current balance (go to the billing tab and view your history).
Pay your bill with your computer, smartphone or other mobile device.
Use your checking account to pay for FREE.
Change your payment methods.
Compare your electricity usage to previous months.
Sign up for text, email, and other push notifications about your account (including power outages).
Find payment locations.
Start and transfer services.
nbsp; And much more.
MEL is convenient, easy to use and you can sign up for free. And, if you are a customer and sign up between now and March 31, 2021, you will be entered into a drawing to win $150 applied toward your electric bill. Who couldn't use a $150 account credit? I know I sure could.
To be automatically entered, visit myservice.santeecooper.com/portal and complete the set-up process. Have your account number, ZIP code, service address and the last four digits of your Social Security number handy.
Start enjoying the ease and convenience of managing your Santee Cooper account online with MEL. It's so easy.