Don't get Spooked by Scammers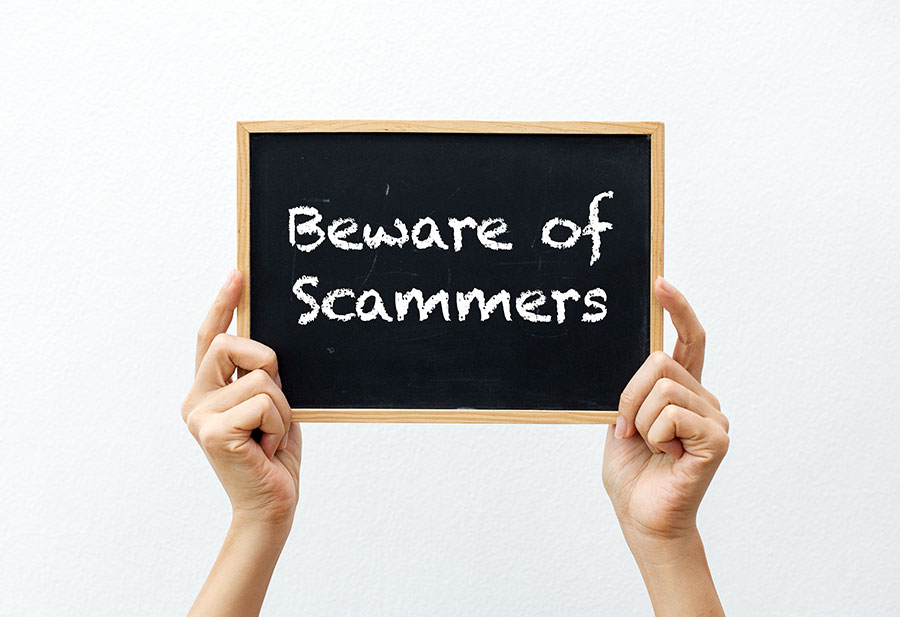 Are you up for a trick this Halloween season? Yeah, neither are we. Scammers are always on the lookout for the latest trends in the electric industry in order to scare our customers into paying up fast. And it didn't take them long to capitalize on the installation of the new smart meters across our service territory.
In the latest scam, the goblin on the phone tells our customer that they must pay a deposit for the newly installed smart meter. Don't be fooled! Although the customer owns the base in which the meter is installed, Santee Cooper owns the meter. We would never request a deposit for something we own.
Another bit of hocus pocus we've been made aware of is door-to-door salespeople claiming to represent Santee Cooper while selling solar power. They claim to be in the area because of complaints of high bills. This is particularly effective since the idea of a high bill is a subjective one, and everyone would like lower energy costs. Regardless of what they say, our average residential rate is 9% lower than state and national averages, and we have committed to not increase base rates for most of our customers through December 2024.
We do contract with companies that provide services and solar arrays. Make sure you check out our website for a list of those trusted Trade Allies. And as always, if you're not sure, call us at 843-761-8000 in Berkeley County or 843-347-3399 in Georgetown and Horry counties.
Some other hair-raising red flags you should look out for are:
Request for a pre-paid gift card – We will never ask you to buy a card to make a payment.
Immediate shut off – We will not turn off your power for non-payment without warning.
Asking for personal information – We will not contact you to request your personal information, and we have very specific ways to accept your payment. Click here for more information.
If you ever suspect someone using our name is actually a scammer, end the conversation and call us at 800-804-7424. Law enforcement will investigate.
Don't get bewitched by the spooks, but do enjoy the treats, of this Halloween season. For more information, visit our fraud awareness page.