Celebrating Our Customers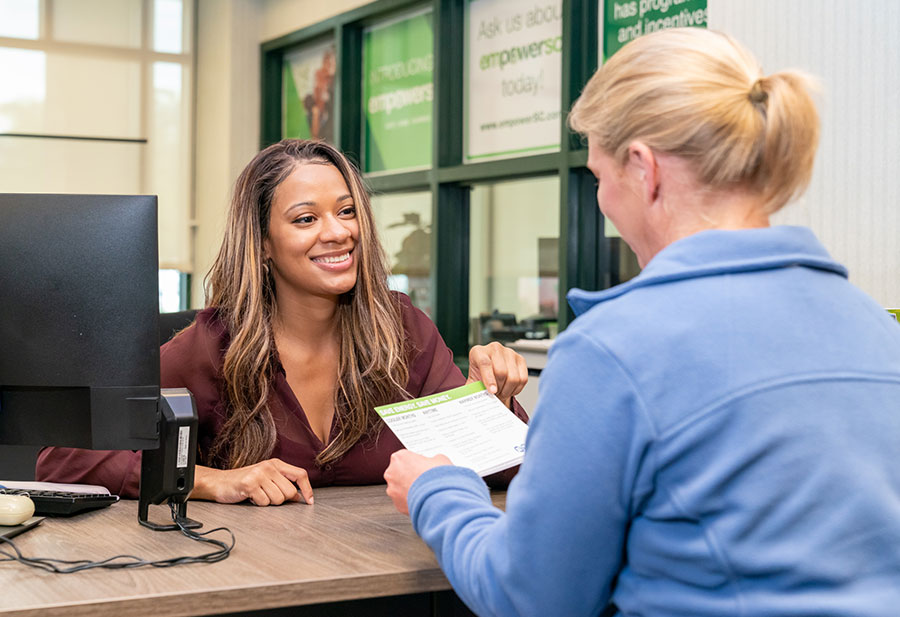 In celebration of you, our valued customers, we will be hosting a Customer Appreciation Day on Thursday, April 7. It's also our 88th birthday – but you'll be receiving the gifts!
If you're a Santee Cooper customer, bring a copy of your bill to the Myrtle Beach Service Center at 1935 Mr. Joe White Ave. between 8 a.m. and 5 p.m. on April 7 to receive four LED bulbs and a tree seedling, while supplies last. LED bulbs will also be available at our Moncks Corner office drive thru at 1 Riverwood Dr.
It's always been our pleasure to provide our customers with low-cost, reliable, environmentally responsible power. In fact, we have the lowest residential rates in the state and plan to keep rates steady through 2025. We rank among the top utilities nationwide, consistently exceeding our reliability index goal of 99.994%, which means extremely reliable power with few outages.
Santee Cooper was created in 1934 to provide electricity to rural parts of South Carolina. On April 7, 1934, Governor Blackwood signed a bill to create the South Carolina Public Service Authority, known as Santee Cooper, to construct two reservoirs (Lake Marion and Lake Moultrie) and a hydroelectric plant to serve the rural South Carolina population, which in turn would spark prosperity in the Depression-ravaged state.
The Santee Cooper project became the nation's biggest land-clearing effort and the largest federal Works Progress Administration project east of the Mississippi River during the New Deal. More than 12,500 workers toiled for 27 months, clearing swamps and woodlands, building dams and dikes, and constructing a powerhouse and navigation lock. Along with hydro power, Santee Cooper now offers a mix of fuel sources, including solar, methane gas, natural gas and coal. We also provide clean, safe water to areas of the Lowcountry.
The entire Santee Cooper Team – from customer service representatives, line technicians and meter readers you may see in person to engineers, accountants and unit operators you may not meet – is dedicated to our mission to be the leading resource for improving the quality of life for all South Carolinians. We look forward to serving you for the next 88 years and many more after that. Thank you, again, for being a Santee Cooper customer.