Celebrating Those Who Serve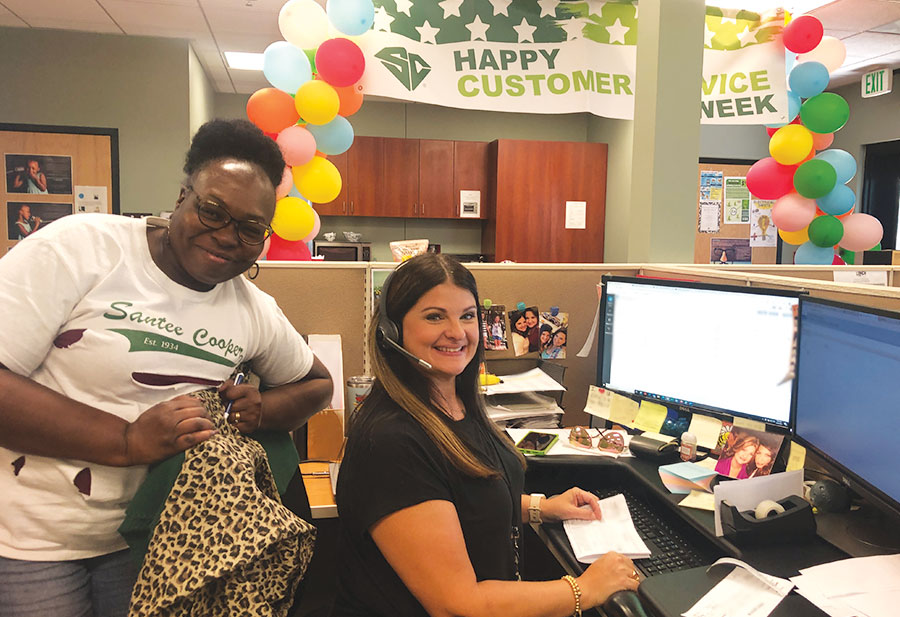 Customer Service Week is an international celebration of the importance of customer service and of the people who serve and support customers daily. Congress proclaimed Customer Service Week a nationally recognized event in 1992, celebrated annually during the first full week in October.
Our dedicated customer service representatives work hard daily to make a positive impact. Regina Suggs works in our retail office.
"I enjoy working in customer service because it's a daily opportunity to help people and impact their lives in real ways," said Suggs. "Whether it's as simple as starting or stopping a service or more involved like getting a person financial help when they are in need, it makes me feel good to know I have customers that walk out smiling, especially if they didn't come in our office that way!"
And that's a lot of customers. Our retail offices see about 100,000 people a year. Our call center handles about 230,000 calls per year. That's where Jennifer Lewis works.
"Customer service has always been more about the service part for me. Being able to help someone is a great feeling but sometimes we can't, and that can be hard," said Lewis. "For some customers we just need to be a listening ear and for some we need to be able to provide other options. In the end, I just want to feel like I have helped the customer to the best of my ability regardless of what the outcome may be."
Amanda Alford has worked in customer service her entire adult life.
"I enjoy working with the public and trying to assist their needs as best I can," said Alford. "I truly enjoy Santee Cooper and I am thankful to be a part of the call center where our main goal is satisfying the customer!"
A statement echoed by her peers.
"I enjoy helping people and working as a team to give the best customer service experience possible," said Jennifer Dittbenner. "The more positive experiences I can provide to a customer, the more successful the company will be."
That success is shown in our high customer satisfaction scores. The latest survey showed more than 94% of customers are satisfied with Santee Cooper, and our frontline teams are a big part of that. To learn more about Santee Cooper, and what sets us apart, take a look around our website today.