Integrated Resource Plan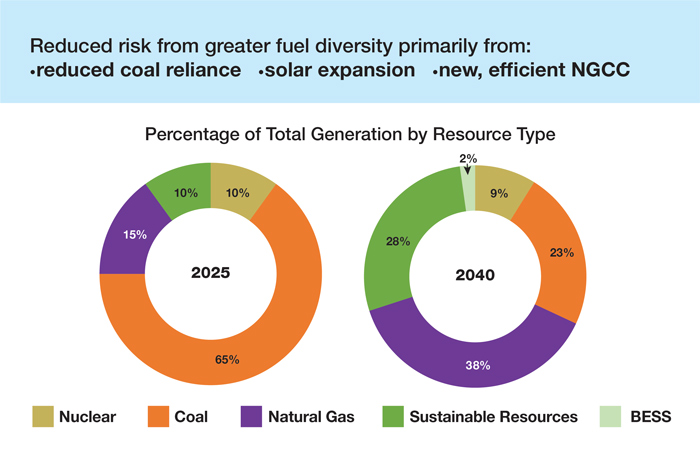 An integrated resource plan (IRP) is intended to represent the most reasonable and prudent means of meeting Santee Cooper energy and capacity needs as of the time the plan is prepared. It balances multiple objectives including system reliability, environmental responsibility, cost impacts and risks.
Over the past 18 months, we've held multiple stakeholder meetings to help develop our 2023 IRP, and on Monday, May 15, 2023, we submitted this plan to the South Carolina Public Service Commission (SCPSC) for approval. Below you will find our 2023 IRP.
2023 IRP Stakeholder Process
Click below to access materials for the 2023 IRP Stakeholder Process.