Welcome to Investor Relations
Santee Cooper is South Carolina's state-owned electric and water utility, the state's largest power provider, and one of the nation's largest public power utilities. Santee Cooper supplies electricity to more than 200,000 retail customers in Berkeley, Georgetown and Horry counties. We serve 27 large industrial facilities, Central Electric Power Cooperative, the cities of Bamberg and Georgetown, the Piedmont Municipal Power Agency (with 10 member cities in South Carolina), and the Alabama Municipal Electric Authority. Santee Cooper provides wholesale power to Central, which in turn distributes power to the state's 20 electric cooperatives. Approximately 2 million South Carolinians receive their power directly or indirectly from Santee Cooper. The utility also provides wholesale water to consumers in Berkeley, Calhoun, Dorchester and Orangeburg counties as well as the Town of Santee.
This section provides bondholders, potential investors and others with general information about Santee Cooper and its various bond programs.
Credit Ratings and Debt Profile
Financial Reports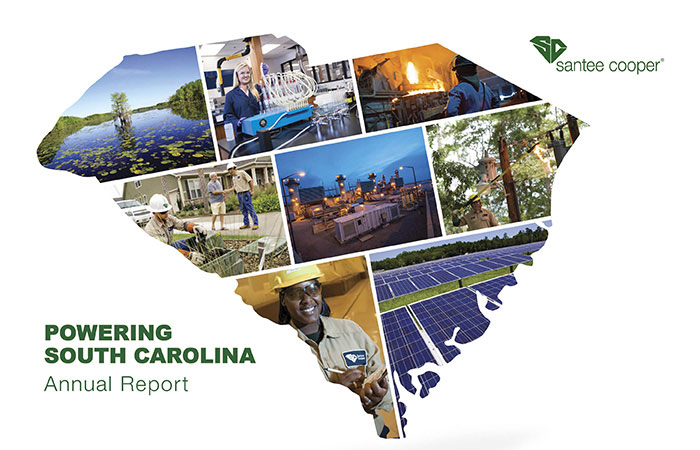 Annual Reports
Click on a link and then click on Full Screen to download any Annual Report.
Contact Us
For further information, please contact Debt Management and Investor Relations at:
Santee Cooper
Debt Management and Investor Relations
PO Box 61030
Moncks Corner, SC 29461
877-246-3338 (toll free)
843-761-7058 (fax)