Storm Center and Outages
Storm Center allows you to report, view and check on the status of outages. Learn more below about power restoration, outdoor lighting outages, partial power issues, and planned outages and our Special Medical Needs Program for priority consideration during power restoration.
To sign up for outage alerts, enroll in MEL.
Report online or call 888-769-7688.

Please take the following steps if you experience a power outage.
Check your circuit panel or fuse box. If you have circuit breakers, flip the main breaker switch to the "off" position, then back to the "on" position. If you have fuses, check your fuse box and replace any fuses that have blown.
Check the outside disconnect below your meter (not all buildings have an outside disconnect).
Check with your neighbors to see if they have power.
You can report an outage online below or call 888-769-7688 to report the outage by phone.
Be prepared to provide the following information:
Account name and location
Telephone number
Nature of problem (power outage, partial power, dim or flickering lights, etc.)
Any additional information (power line down, loud noises, etc.)
When an outage is reported, our team will respond as soon as possible to restore power to your home or business.
Report Outdoor Lighting Outage
Report problems with a streetlight or other outdoor rental light that is out or cycling on and off. It is helpful to locate the pole number and/or location of the light.
Report Outdoor Light Outage
Partial Power
If some lights or appliances in your home or business are working while others are not, you may be experiencing partial power. You should contact a certified electrician to examine your electrical panel and appliances to determine why you're experiencing partial power.
Planned Outages
Santee Cooper takes reliability seriously. To serve you better, we conduct periodic planned outages when necessary to repair and enhance our grid. Turning off power during planned outages ensures our teams' safety.
Power Restoration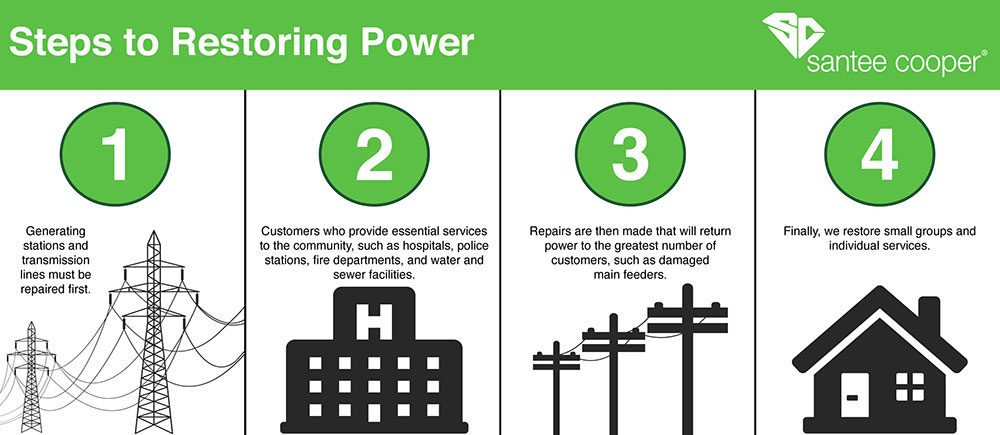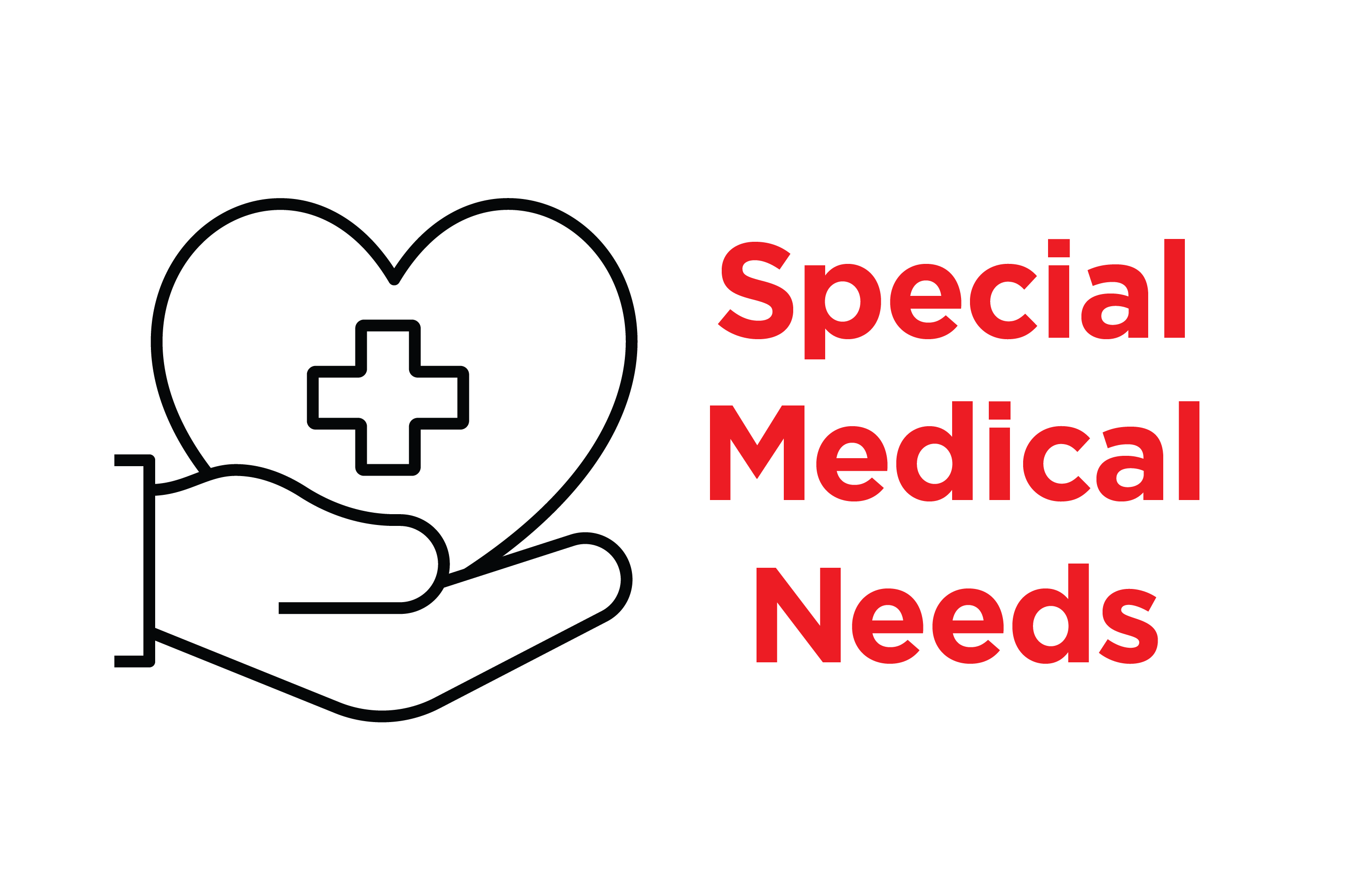 Special Medical Needs Program
Santee Cooper's Special Medical Needs Program provides extra attention and options to our customers who are on life-support devices or have chronic medical conditions, including Alzheimer's or dementia, that could be made worse by the loss of electricity. We can tag your meter and account, to help our personnel easily identify Special Medical Needs customers and, if possible, give priority to power restoration during an outage.
Acceptance into this program will allow Santee Cooper to handle your account with special care. Special Medical Needs customers will need to recertify medical status every two years.
Third-Party Notification
The third-party notification allows a third-party contact to be notified when service is scheduled for disconnection. The contact is not responsible for payment of the customer's bill. The notification is only meant to assist customers with avoiding disconnection.
Special Medical Needs Application or click here to request an application by email or contact us at 800-804-7424 and ask for our Special Medical Needs Coordinator.
Frequently Asked Questions