Community Cares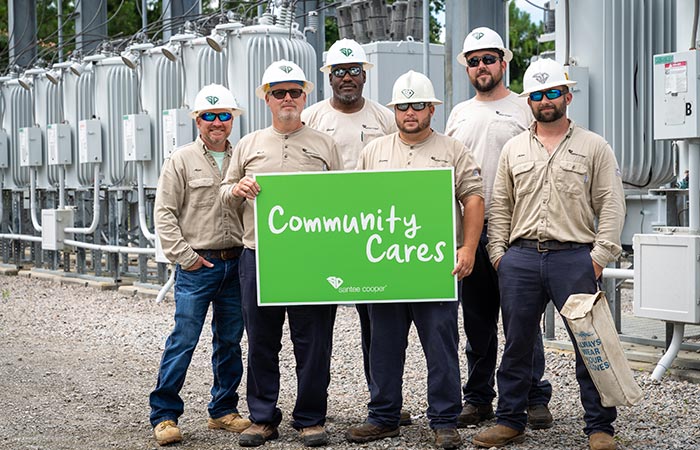 Community Cares is a Santee Cooper program that allows neighbors to help neighbors pay their power bill. We understand our customers face periodic financial hardship, and we are all here to help.
Community Cares is now accepting donations so we can offer assistance when funds are available.
You can make a difference.
Through your bill:

Add a recurring donation as low as $1 per month by completing the online form or the form on the back of your Santee Cooper bill. You can email or mail completed form or bring it to a Santee Cooper retail office.

Credit or debit card: Make a one-time or recurring donation online.
Check: Mail or bring a check payable to Community Cares to a Santee Cooper retail office.
Cash: Cash donations are accepted at Santee Cooper retail offices.
Call: 800-804-7424 to add a recurring monthly donation to your monthly bill.

Santee Cooper retail locations:
Attn: Community Cares Attn: Community Cares
1703 N. Oak St. 1 Riverwood Dr.
Myrtle Beach, SC 29577 Moncks Corner, SC 29461
For more information, email customerassistance@santeecooper.com.
As Community Cares funds are established, Santee Cooper, in collaboration with United Way of Horry County, will be able to assist qualifying residential customers in Horry, Georgetown, and Berkeley counties. Together, we can shine a light in our community.
Community Cares Tax ID
Donations made to Community Cares may be tax-deductible. Community Cares tax ID number is 57-0558692. Consult with your tax adviser to determine the extent of the potential deduction.