Celebrate The Season Gives Over $1 Million to Local Charities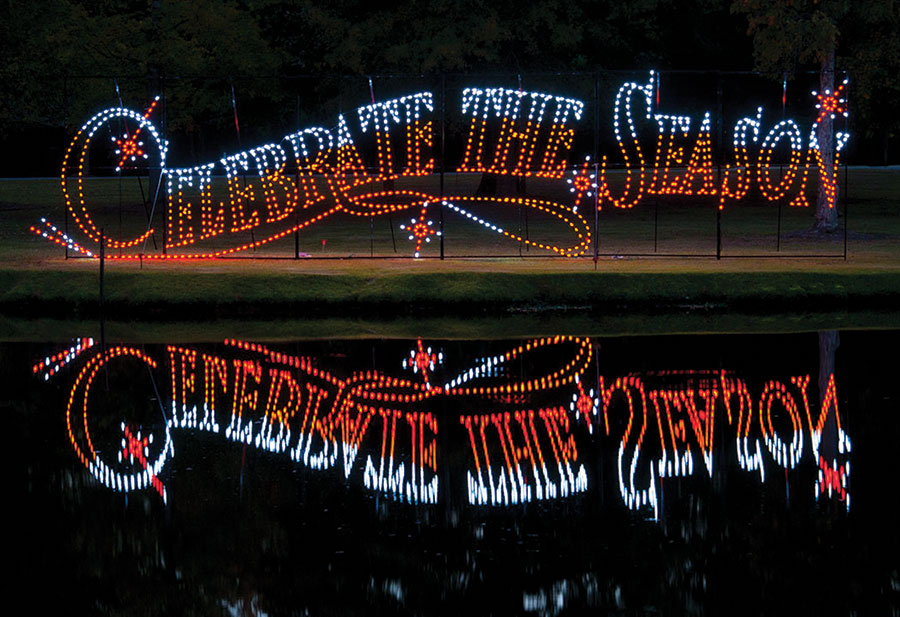 MONCKS CORNER, S.C. – The 10th annual Celebrate The Season Holiday Lights Driving Tour raised more than $55,000 in 2020 for local charities, bringing Celebrate The Season's total in charitable donations to more than $1,011,700 since 2011.
"Over the past decade, Celebrate The Season not only created lasting memories for those who attended but also created change in our community through charitable gifts," said Santee Cooper President and CEO Mark Bonsall. "Thanks to the support of presenting sponsor Berkeley Electric Cooperative and all of our sponsors and volunteers, Celebrate The Season has now donated over $1 million to local charities."
Mike Fuller, President and CEO of Berkeley Electric Cooperative, recognized the importance of giving back during these unprecedented times. "Berkeley Electric Cooperative is proud to sponsor an event that brings everyone together, which has never been more important than this year during the COVID-19 pandemic," said Fuller. "Not only do our employees look forward to volunteering during gate night each year, but the positive impact that Celebrate the Season has on our communities is undeniable."
Of this year's proceeds, the Town of Moncks Corner Miracle Field Project and the Coastal Community Foundation's Giving Back to Berkeley Fund will each receive $16,423.25, and the Berkeley County Museum and Heritage Center will receive $10,000. Celebrate The Season's top sponsors also designate charities of their choice and Home Telecom's Home Community Fund, Berkeley Electric's choice Callen Lacey Center, and Berkeley County Government's Berkeley Animal Center each will receive $4,106.20.