What Causes a Power Outage?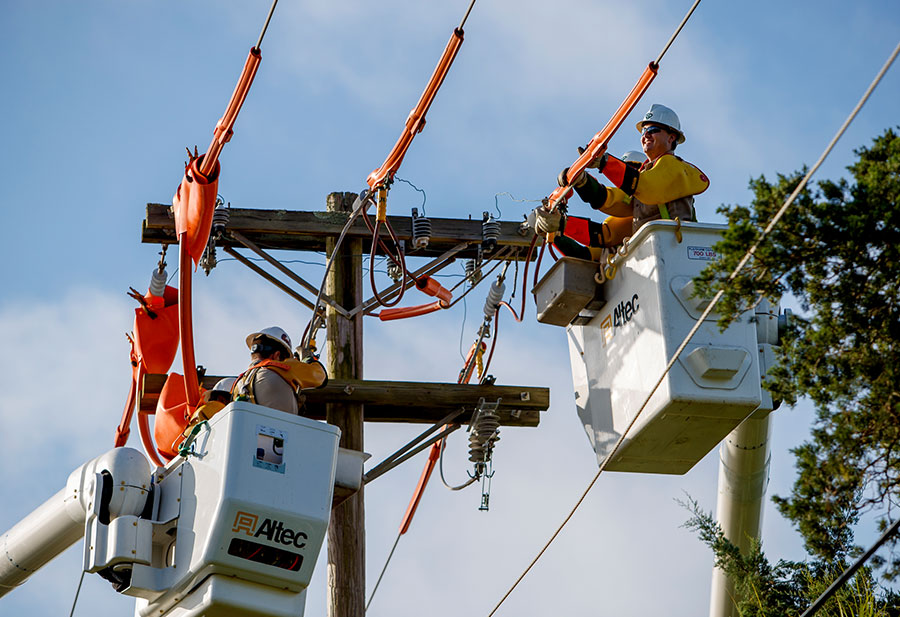 Reliability to our customers is very important to us, and we work year-round on maintaining our infrastructure while using improved technologies to help us manage power outages. Hurricane season begins on June 1 and continues through November, and we're prepared. But major storms aren't the only things to cause power outages.
Below are a few common causes of outages in our service territory:
Storms – They aren't the only cause, but those afternoon pop-ups, hurricanes and even the rare ice storm can pack a big punch to our electrical system. Due to their unpredictable nature, it's difficult to know exactly when and where an outage may occur. Lightning strikes and high winds caused by these storms are why weather-related outages are at the top of the list.


Trees – Trees and other vegetation interacting with our equipment is another big reason for outages. But plants don't always cause your power to go out completely. Sometimes a tree limb may contact a power line and cause a fault. We use technology known as reclosers that recognize a fault in the line and temporarily stop the flow of electricity to give the fault time to clear. If the fault is cleared, your power will stay on. If the offending vegetation remains on the line and the fault doesn't clear after a few attempts, we will send someone out to fix the problem.


Vehicles – Occasionally, vehicle accidents can wreak havoc on electrical equipment. These outages may last longer than others because our crews need to wait for the accident scene to be cleaned up before they can begin their work. Also, when a car hits a utility pole, many times the pole needs to be reset.


Animals – We do what we can to keep animals away from our equipment, but snakes, squirrels, and small animals still find their way around these barriers and disrupt power.


Digging – You may not think that digging up that pesky banana plant can result in a power outage, but it's more common that you think. These outages can be all but eliminated if you call 811 before you dig. Check out our blog on 811, and visit www.sc811.com for more information on how to dig safely.
As you can see, these reasons vary, and a lot has to do with mother nature. We encourage you to always stay safe around electricity, and if you do experience an outage, its always important to let us know. To report an outage, you can call 888-769-7688 or visit stormcenter.santeecooper.com.