Pool safety tips to consider this summer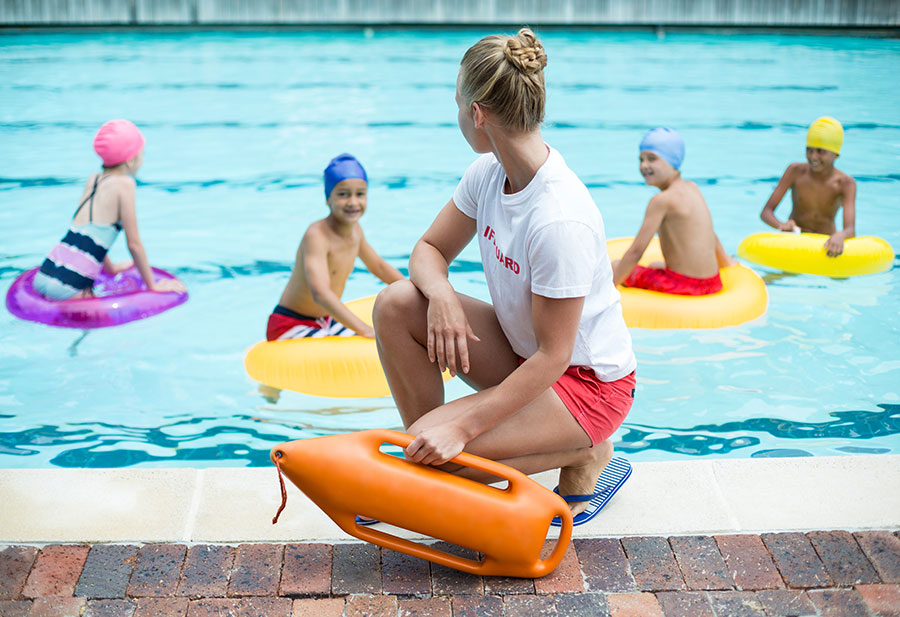 With the weather warming and school out, more people will find themselves headed to the pool. It's a perk of summer and something many of us have waited for all winter. Whether it's a laidback float on the water or a swimming contest, pool safety is essential. Here are a few things to consider to help keep things safe.
Take swimming lessons – Knowing how to swim is one of the most important ways to keep safe around the water, especially for young children. According to the American Academy of Pediatrics, children can learn to swim as early as one year old. Before signing them up, consider their comfort level in the water, emotional maturity, and physical and developmental abilities and limitations. You can help your child build up good water safety habits by taking a class with them.
Secure your pool area – If you own a pool, adding barriers is imperative. They keep children out during restricted times or without supervision. Pool types vary, so check out the U.S. Consumer Product Safety Commission's helpful guide to decide which barrier is best for you.
Follow the pool rules – There are a lot of rules for how to behave at different pools, but a few are universal, such as:
Don't swim solo – Under lifeguard supervision is best, but at least swim in pairs. Any time your children are in the water, they need your 100% attention, regardless of age.
Don't run – Give lifeguards a break by keeping your pace reasonable outside the pool. Slipping on wet concrete can lead to serious injury.
Don't roughhouse – It's easy to get excited when swimming but be sure to keep the boisterous or rough play under control.
Don't play "hold your breath" – Children are competitive and holding your breath under water can be a risky endeavor. Try swimming races instead.
Learn CPR – Learning CPR can save lives around the water. Not only is it effective if someone is drowning, it also can save someone experiencing a heart attack or a head injury from a slip and fall. Start by registering for a class with the American Red Cross, but be sure to keep your certification updated. You can lose your skills and knowledge in only a few months if not practiced regularly.
If you own your pool, Santee Cooper's EmpowerSC Home program has rebates up to $225 on qualified heat pump pool heaters and up to $275 on qualified pool pump motors. Plus, we offer low-interest loans for customers to help with the expense of replacing energy efficient equipment.
If you're looking for a place to swim this summer but a pool isn't your thing, check out Overton Beach Park on the banks of Lake Moultrie. The park is open Wednesdays through Sundays from 10 a.m. to 6 p.m. and is also a great place to picnic or simply sun on the beach. It's easy to have a blast this summer on the water. With a few precautions in place and the diligence to adhere to them, it can be a super safe experience, too.