How to Properly Dispose of or Recycle Solar Panels and Equipment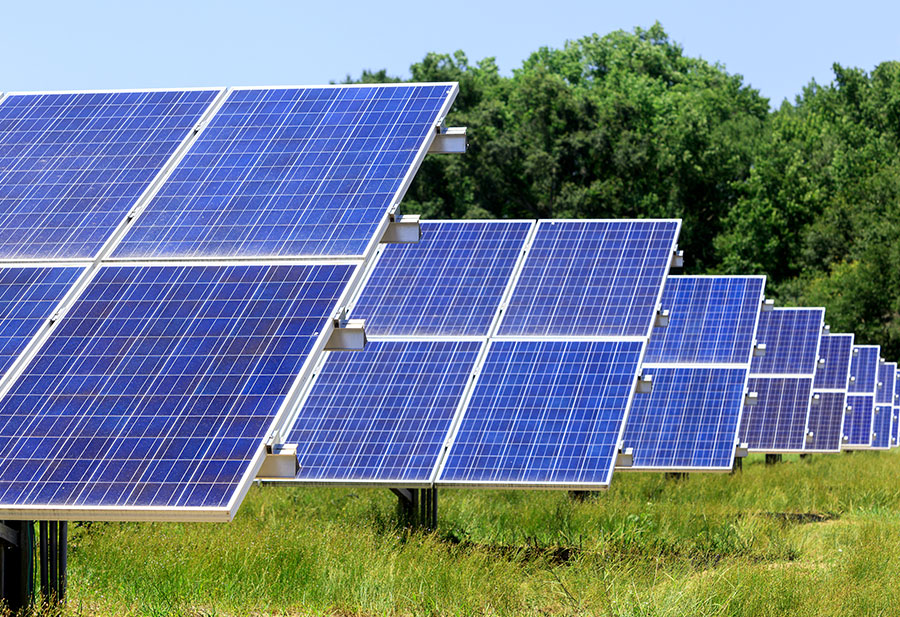 As most environmentally conscious consumers are aware, solar energy can deliver a range of significant benefits to homeowners, communities and even the planet itself. The clean energy that solar provides to individual homes and larger facilities can help reduce emissions of greenhouse gases, generate financial savings for homeowners, and boost local economies. And with no moving parts, the panels and equipment used to harness the power of the sun require minimal maintenance over their lifespans, especially when compared to the equipment used for other forms of energy generation.
But what happens to solar panels when their useful life has ended? Can they be recycled or otherwise reused?
Where Things Stand Now with Solar Recycling
According to the Solar Energy Industries Association, most solar panels in the United States have been installed in the past decade or so, and the average anticipated lifespan of a solar panel is about 30 years. So, the issue of solar panel recycling is not yet an especially pressing one. Nevertheless — and especially in an industry where a heavy focus is placed on sustainability — the development of solar recycling programs will need to be an area of high priority in the coming years. And the urgency will only grow as the nation's solar market continues to gain ground and the placement of solar panels becomes more widespread.
While solar recycling programs are currently available in some places, the practice is by and large in its infancy in the United States. The market need for solar panel recyclers is highly likely to increase steadily over time, though. In fact, according to a 2016 study by the International Renewable Energy Agency, an estimated 78 million tons of valuable raw materials and other usable components will become available by 2050 as a result of the first installed solar panels hitting the end of their lifespans. If fully leveraged, the financial value of the recovered materials could top $15 billion globally, the study estimates.
Among the useful materials that can be harvested from end-of-life solar panels are:
Glass, which is 95% reusable and makes up roughly 75% of silicon-based photovoltaic panels and roughly 90% of thin film-based photovoltaic panels.
Aluminum, which is 100% reusable and makes up about 6% to 8% of the average photovoltaic panel.
Plastic, which makes up about 10% of silicon-based photovoltaic panels.
Silicon, which makes up roughly 5% of silicon-based photovoltaic panels.
Current Solar Disposal/Recycling Options
Typically in the United States, solar panels are recycled at general-purpose glass recycling facilities, where their glass — and sometimes their metal frames — are recycled, and the remaining components are thrown away or burned. Unfortunately, they also sometimes end up in landfills — and many recommend that when they must be discarded, they should be disposed of as electronic or hazardous waste. (For more details on handing the disposal of unwanted solar panels in South Carolina, consult this flyer from the South Carolina Department of Health and Environmental Control.)
The avenues to enabling the reuse of solar panels are growing. The following companies and organizations are working to ramp up solar recycling in the United States, and they offer ways for people nationwide to get rid of their old solar panels in a sustainable way:
With locations in South Carolina, Ohio, Minnesota and Michigan, Cleanlites Recycling offers a way for consumers to recycle their old solar panels, as well as to recycle their old solar tracking systems, solar PV systems, and solar energy storage systems that are no longer in use. While the company's facilities aren't dedicated solely to solar recycling, Cleanlites strives to, as much as possible, keep solar panels and equipment from reaching U.S. landfills.
Based in Nevada, Recycle PV Solar provides an effective and user-friendly option for those looking to ensure that no elements of their old solar panels end up in landfills. The organization accepts solar modules from throughout the U.S., and its process recaptures more than 90% of the materials in the panels it recycles and repurposes. Further, the company offers a way for those getting rid of old solar panels to earn money for recycling their used, working and unbroken solar equipment.
Some manufacturers of solar equipment run worldwide recycling programs in an effort to make recycling or repurposing of their units easy for their customers. A couple of the manufacturers with such programs available include SunPower and First Solar.
Looking to harness the power of solar energy at your residence — with or without installing solar equipment? Santee Cooper's EmpowerSolar program offers the flexibility to do either. The Solar Home Program can help residents install solar panels at their home, while the Solar Share Program offers access to affordable, clean power with no additional equipment needed — even for those who don't own their residences. Learn more about how you can harness the power of solar energy for your home or business today!