Santee Cooper Board approves 2021AB bond transaction
Refunding portion achieves $50 million NPV savings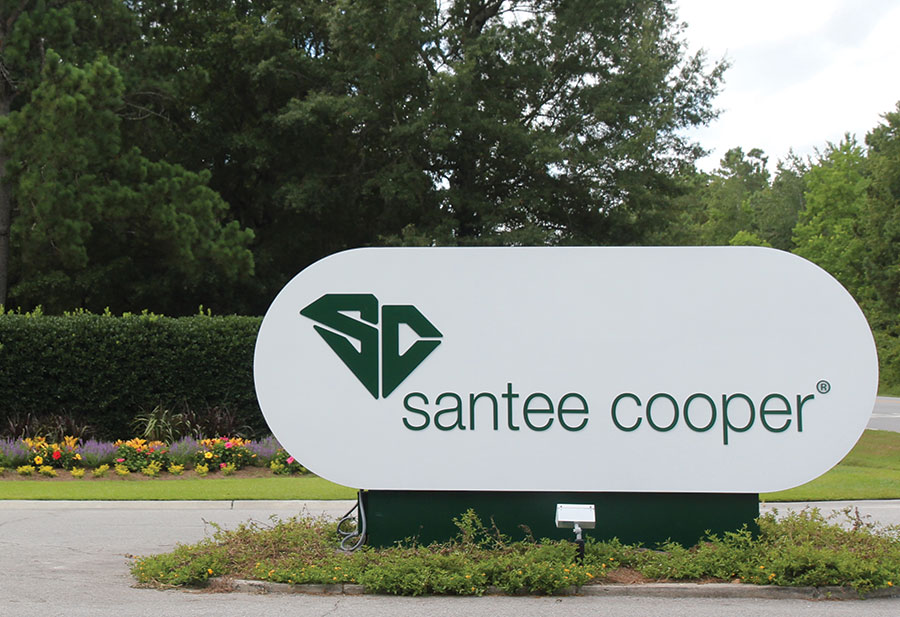 MONCKS CORNER, S.C. – Continuing its work to reduce debt and costs to customers, the Santee Cooper Board of Directors approved $430 million in bond sales today that will do three things:
Refund $174 million of existing debt at lower interest rates.
Convert approximately $190 million in short-term, variable debt to fixed-rate debt at a low interest rate.
Provide $160 million to use toward future capital projects and debt issuance costs.
The transaction includes the sale of approximately $146 million of 2021 Tax-Exempt Refunding Series A bonds and approximately $285 million of 2021 Tax-Exempt Improvement Series B bonds. The 2021A Bonds mature in the years 2025-2027 and 2033-2036. The 2021B Bonds mature in the years 2024-2043.
The 2021A proceeds will refund bonds totaling $174 million and achieve a net present value savings of $50 million over the life of the bonds. The 2021B proceeds will be used to convert short-term debt that was originally issued to fund capital projects and provide $160 million to be used towards capital projects through February 2023 as well as debt issuance costs. Both series have a closing date of Sept. 2, 2021.
The all-in true interest cost is 2.72 %.
Demand for the offering was strong, with roughly 30 large institutional investors placing orders for the bonds. The largest orders were placed by well-known investment managers, such as: Vanguard, Mackay Shields, Standish Mellon, Capital Group, Alliance Bernstein, T. Rowe Price, Nuveen and Putnam – all with orders in excess of $50 million. The overall demand totaled approximately $1.8 billion in orders, which allowed Santee Cooper to reduce yields on the bonds after the initial pricing.
"The strong response by investors validates the debt management strategies that Santee Cooper is executing, and today's transaction moves us further along that plan and achieves real savings for customers as well," said President and CEO Mark Bonsall. "We will continue to aggressively pursue opportunities to refinance debt for additional customer benefits."
The transaction was led by BofA Securities, with Barclays Capital and JPMorgan Securities serving as co-senior managers. Co-managers include American Veterans Group, Citigroup, Goldman Sachs & Co. LLC, Morgan Stanley & Co. LLC, TD Securities, and Wells Fargo Corporate & Investment Banking. American Veterans Group is a certified Service-Disabled Veteran Owned Small Business operating in the debt and equity markets, which reinvests 25 cents of each dollar it earns back into military veteran causes. Nixon Peabody and Haynsworth Sinkler Boyd served as bond counsel, and PFM served as financial advisor.
Chris Fink, managing director of Bank of America, noted the strong investor interest and a lack of investor questions about Santee Cooper's financial position. "There are no concerns about the Santee Cooper credit," he said.
Mike Mace, managing director of PFM, added: "The bond sale was very successful by any measure." This reflects "extensive efforts" by Santee Cooper over the past couple of years to improve and solidify credit metrics, and it bodes well in terms of prospective savings in upcoming refinancings, he said.
The Final Official Statement for these bonds will be available by contacting Santee Cooper Bondholder Relations at 1-877-246-3338. It will also be posted at santeecooper.com on the Investors page.