Hispanic Heritage Month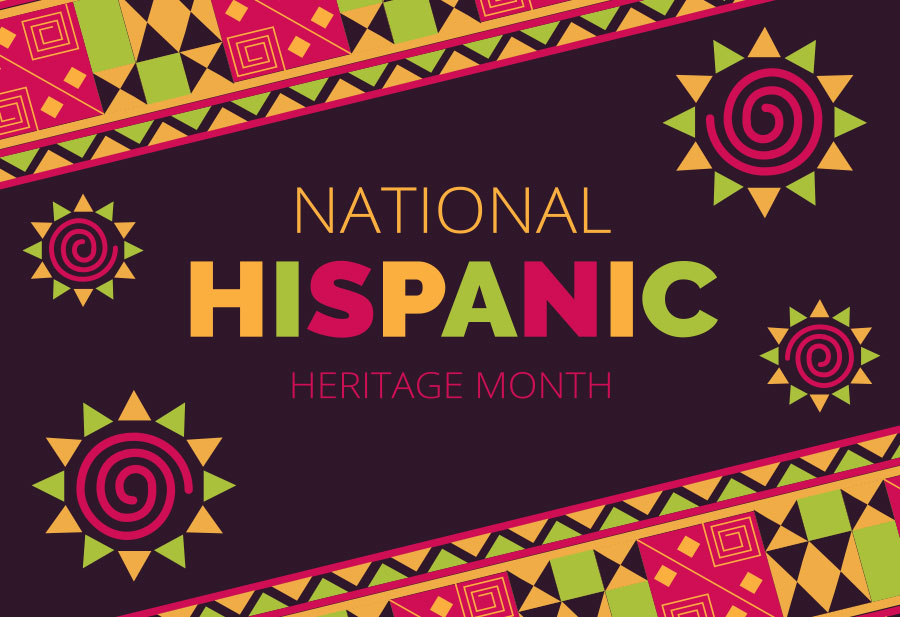 Hispanic Heritage Month runs from Sept. 15 to Oct. 15 and serves as a month-long appreciation of Hispanic countries and the culture each one has brought to the United States.
Hispanic Heritage Week was expanded to Hispanic Heritage Month in 1988 under President Ronald Reagan. The celebration is split between two months because Sept. 15 is the anniversary of independence for a few Latin American countries and Columbus Day is Oct. 12.
It's important to note the definition of Hispanic as meaning, "Someone of a Spanish-speaking origin," so as not to incorrectly use the term. Whereas the term Latinx describes, "Someone who is of Latin-American origin." This graphic by Sofia Martinez-Murrillo explains more.
In recognition of Hispanic Heritage Month, I sat down with Santee Cooper's José Dugarte, a Technician B in Computer Client Services, to talk a little about his heritage and background and what this month means to him.
Q: Hi José! Can you share a little about yourself, your heritage and background?
A: My name is José Dugarte, and I was born in Venezuela, South America. My first connection I had with the United States was back in the 80s when I was seven years old; my father sent my brothers to study in this country.
The first time I came to the U.S. was in 1983 for a vacation when I was only 10 years old, and I've loved this country ever since. I continued going on trips with my school to visit the U.S., and after living in my country for the first part of my life, I moved to this country in 1997 while seeing my father, who was sick. In 2009, I officially became a U.S. citizen and was able to finally settle down in this country.
I can say that we share a lot of the same culture and ideals. We play the same sports, like baseball and basketball, and we have the same ideals of freedom. I lived in Washington, D.C., for my first three years until I moved to Myrtle Beach. I really love this state because the weather is pretty much the same as my country in Venezuela. It can get a little chilly during winter, but I think it feels great.
Q: What does your heritage and Hispanic Heritage Month mean to you?
A: I would enclose the meaning of Hispanic heritage in two words, "diversity and inclusion." The U.S. is a country built by immigrants, and this month is to recognize all the contributions that Hispanic people have made to this country.
Q: Does your heritage allow you to bring a different perspective to your work?
A: I've been working for Santee Cooper since 2012. The first eight years I worked as a contractor and then I became full time in 2020. To me, it has been a wonderful experience. I try to share all my experience and skills learned in Venezuela and try to combine new perspectives from my co-workers when it comes to problem-solving.
Q: How will you celebrate Hispanic Heritage Month?
A: I will celebrate it by trying to teach my partner and friend the Spanish language, being thankful for having the opportunity to live on this land, and being able to share my culture and food experiences with others.