Join Our First Ever Supplier Diversity Fair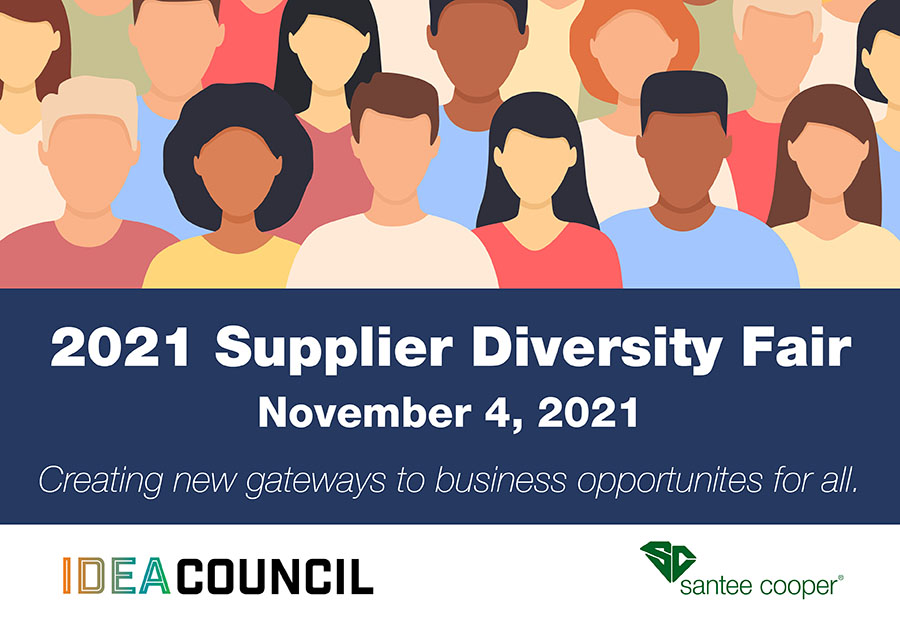 Santee Cooper has consistently ranked at the top of large state agencies when it comes to achieving diverse workforce goals, as measured by the South Carolina Human Affairs Commission. This is more than a talking point for us. The benefits of diversity are far-reaching throughout all levels of a company and although a diverse and inclusive workforce is imperative, we understand the importance of expanding that philosophy.
On Thursday, Nov. 4, we are partnering with the Carolinas-Virginia Minority Supplier Development Council (CVMSDC) to host our inaugural Supplier Diversity Fair via Webex from 10 a.m. to noon. We're excited to work with the CVMSDC – a nonprofit membership organization that's mission is to "expand business opportunities for Minority Business Enterprises (MBEs) and create mutually beneficial links between Corporate Members and MBEs."
The President and CEO of CVMSDC, Dominique Milton, will be a guest speaker and has expressed a positive outlook on the potential for this event. "I am encouraged by the partnership with Santee Cooper and the collaborative approach taken for this first Supplier Diversity Fair," she said. She is also excited about the possibilities for new business opportunities for Corporate Partners and certified MBEs.
I asked one of our speakers, Chris Wilson, Manager of Material Planning and Supply, what exactly is the importance of supplier diversity, and he said, "A diverse and inclusive procurement strategy expands the pool of potential suppliers, enhancing competition, and improving the agility of our supply chain." He went on to say that this strategy also provides societal benefits through economic opportunity for disadvantaged communities.
All minority-, woman- and veteran-owned businesses are encouraged to attend and learn about:
The economic impact certified diverse suppliers can have on communities.
Santee Cooper's supplier registration process.
Opportunities available for bid with Santee Cooper in 2022.
Those interested should register here by Wednesday, Nov. 3. We're looking forward to working together with area suppliers to make a positive change in our communities.
If you have questions about the fair, please contact Chris Wilson.