Raising Holiday Spirit and More Than $1 Million for Local Charities, Celebrate The Season Begins Nov. 26
Bring the whole family for only $5 per vehicle.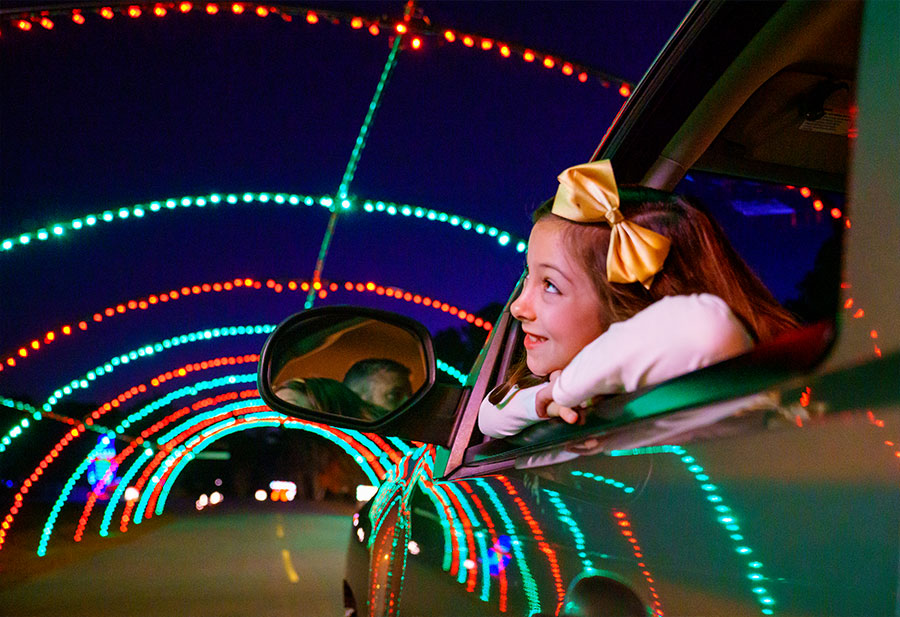 MONCKS CORNER, S.C. – The 11th annual Celebrate The Season charitable event gets underway on Nov. 26 this year, and it's one of the best ways for you to get in the holiday spirit with your family and friends while helping those in need. Thanks to sponsor and community support, Celebrate The Season has donated more than $1 million to local charities since 2011.
Beginning Nov. 26, visitors can take a trip through Celebrate The Season's mile-long Holiday Lights Driving Tour, where thousands of festive holiday lights complement the natural beauty of Old Santee Canal Park. For only $5 per vehicle, participants can take as many trips as they like on the day they purchase their ticket. The driving tour takes place from 6 p.m. to 9 p.m.
The Holiday Lights Driving Tour is open daily from Nov. 26 through Dec. 30 and will be closed on Christmas Eve and Christmas Day. As always, the LED lighting displays are powered by 100% Green Power from Santee Cooper, and proceeds are donated to Berkeley County charities, including the Coastal Community Foundation's Giving Back to Berkeley Fund.
If you'd like a sneak peak of the Holiday Lights Driving Tour, you can sign up for the 9th annual Tinsel Trot fun run/walk, which takes place on Nov. 19 and Nov. 20. Participants can register at www.celebratetheseason.org to secure a spot. Tickets are $12 for one night or $20 for those who want to join the race on both nights. Children under 6 are free.
And for those looking for weekend festivities, there is the Holiday Fair at Moncks Corner Regional Recreation Complex. The fair is organized by the Town of Moncks Corner and will be held on Dec. 3-5; Dec. 10-12; and Dec 17-19. Admission to the Holiday Fair is free.