Shining Some Light on Safety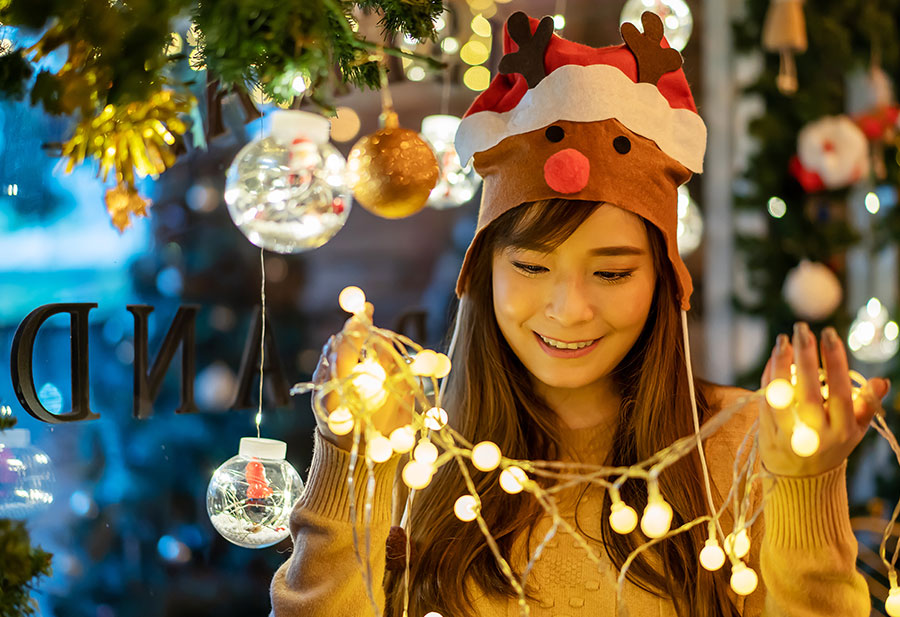 Nothing gets me in the holiday spirit as much as decorating – well, maybe the never-ending loop of TV movies, but decorating is definitely a close second. Every year, we grab our boxes of various items from holidays past and are flooded with memories. There's really nothing like it.
There was a time, when I was carefree – and honestly pretty reckless – when it came to decorating the house, but as the years progressed, and my youthful suit of armor began to wear off, I started taking electrical safety a lot more seriously.
Whether you're a Clark Griswold or a true minimalist, it's important to keep safety in the forefront. Here are a few bright ideas to help keep your holidays festive and safe:
Get rid of strands with frayed wires – It may be tempting to use older, worn-out lighting strands, but resist the urge and throw them out. Frayed wires can be a fire and shock hazard. It's also a good idea to buy LED lights if you're replacing some. They last longer and use much less electricity.


Be smart with your ladder – When you're trying to decorate those hard-to-reach spots, make sure you keep safety in mind. Never place your ladder near your electric service drop and be careful to avoid overhead wires when moving it from place to place.


Use the right lights for the right area – Certain decorations are not suitable for the outdoors. Outdoor-rated lighting is designed to withstand the weather, and the cold and rain can damage lighting designed for the indoors.


Use a GFCI outlet – Your outdoor lighting should be plugged into a GFCI, or ground-fault circuit interrupter, outlet. These outlets can stop the flow of electricity once a fault is detected, which can help prevent fires and electrocutions.


Don't leave lights unattended – Turn your lights off if you're not home or before you go to sleep. A great way to keep you from forgetting is to buy a timer. Plug in your decorations, set it, and forget it.
There are many other ways to stay safe, but the bottom line is that if it feels wrong, it probably is. It's also good to remember that electrical safety is important all year round, so click here for more tips.
If you're finding it difficult to get into the holiday spirit, you should check out the Celebrate The Season Holiday Lights Driving Tour in Moncks Corner. There are thousands of festive lights along the mile-long course from Santee Cooper headquarters through Old Santee Canal Park. It's enough to make even the biggest grinch's heart grow three sizes. The tour runs from Nov. 26 through Dec. 30, and it's only $5 per vehicle, no matter how many people are in it.
Have a wonderful Thanksgiving, and the happiest of holidays!