Santee Cooper approves $500,000 grant program
Seeks community projects that advance EV adoption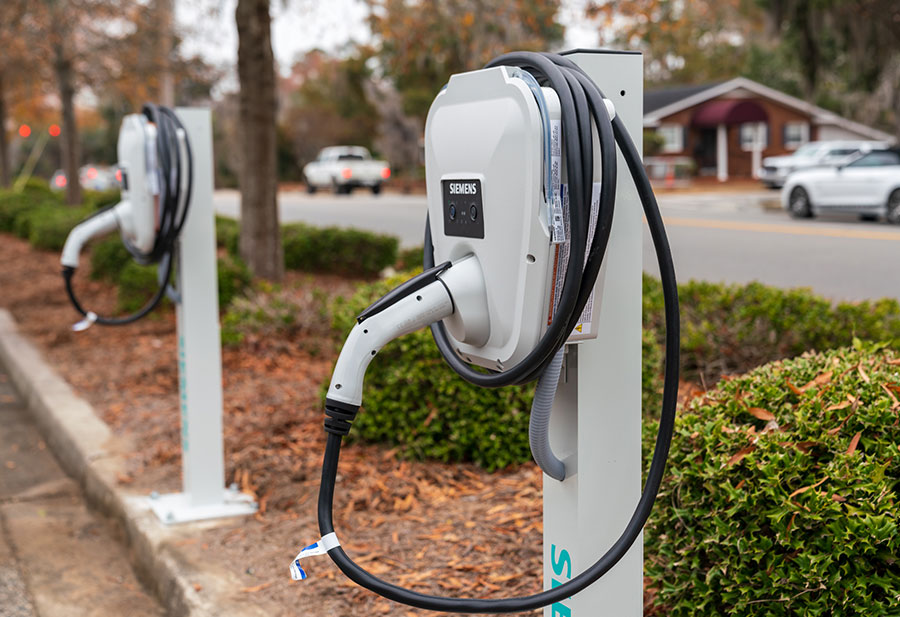 MONCKS CORNER, S.C. – Santee Cooper will offer grants designed to help transform the Grand Strand and other parts of the utility's service territory into electric vehicle-friendly destinations.
The Santee Cooper Board of Directors today approved establishing an electric vehicle (EV) grant program that will evaluate government and business proposals that advance an EV support network – everything from local market research to publicly available charging stations. The Board authorized funding of $500,000, with $300,000 of that included in the 2022-2024 budgets and the remainder to be included in subsequent budgets.
"This EV grant program will provide critical infrastructure and education, help reduce range anxiety and other barriers to owning an electric vehicle, and increase their adoption," Santee Cooper Acting President and CEO Charlie Duckworth said. "It will help establish portions of Horry, Georgetown and Berkeley counties as EV-friendly destinations."
The new grant program continues Santee Cooper's support for electric vehicles, beginning a decade ago with a demonstration project that involved installing several charging stations in publicly available locations throughout the Grand Strand and most recently involved replacing those stations with newer technology and launching a rebate program for in-home charging stations for residential customers.
Details on the EV grant program are being finalized, with plans to begin accepting proposals later in 2022. Interested Santee Cooper commercial customers – including government entities – would submit their ideas to Santee Cooper, which will work with a third-party consultant to evaluate the proposals. Criteria could include project feasibility, proposed use of funds, innovation, community benefits, matching funds, and equity.
Funds will be awarded in two grant cycles per year. Project categories include make-ready research, education and outreach, EV charging infrastructure, and fleet conversion. Funding will be capped at $25,000 per proposal.
A recent survey of Santee Cooper commercial customers indicated strong interest by many in promoting EVs, with half interested in EV incentives for communities and nearly half interested in learning opportunities. Some 61% said they believe electric vehicles are better for the environment, and 39% are convinced electric vehicles will replace traditional vehicles within the next 10 years.
Look for more information on the grant program soon at www.empowerscauto.com.