How to Prepare for Hurricane Season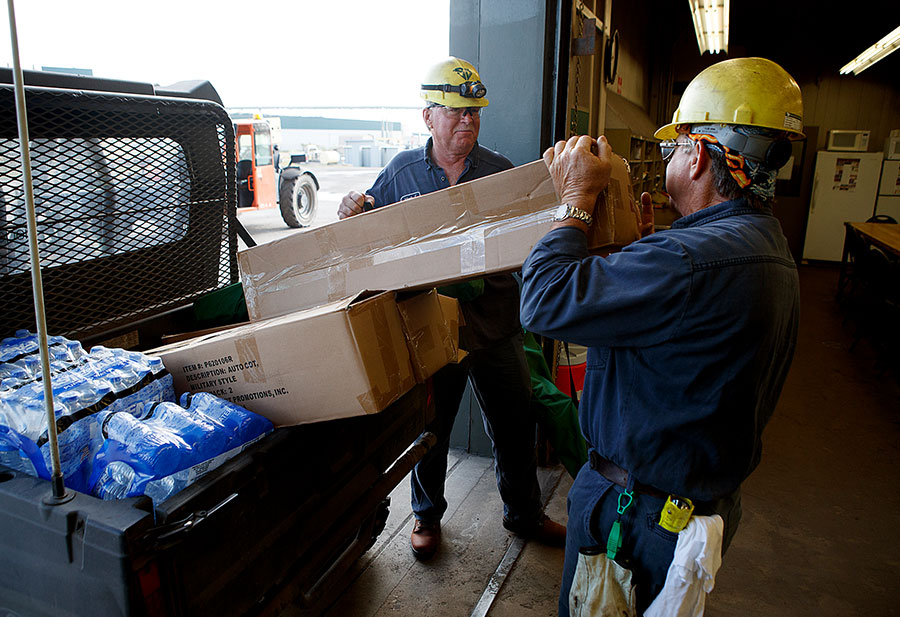 Hurricane preparedness week is May 9-15 and being prepared should be a way of life along the coast. Our memories can be short, so it may be easy to forget the devastation that follows a hurricane, but it's important that we always remember to be prepared. There are several key things to consider before Hurricane season starts on June 1, and you can start by assessing your risk.
Not everyone lives on the beach, but that doesn't mean a hurricane won't have a dramatic impact on your home. These storms can cause major flooding, tornadoes, and power outages even if you live many miles inland. Do you live in a flood zone? The Federal Emergency Management Agency provides an online flood map that will let you know. Regardless, it's a good idea to check your insurance coverage to ensure you have adequate coverage. Just remember, there is typically a 30-day waiting period for new policies.
Now that you've assessed your risk, it's time to put together a hurricane emergency kit. The damage caused by a major storm can leave you without power and other utilities that are essential for everyday living. Here are a few things to gather now to make the days after a hurricane more manageable:
Water and ice – You'll want about one gallon of water per day per person to cover at least three days. It's also a good idea to store extra ice in your freezer or freeze some water and keep it in coolers prior to a storm.
Canned or dry goods – Keep at least three days' worth or non-perishable foods on hand. This can include dried fruits, cereal, granola bars, peanut butter and canned veggies. Don't forget the can opener.
First aid kit – You can assemble one yourself or choose from a variety of ready-made kits.
Flashlights or headlamps – Make sure you choose a durable brand and LEDs are preferable as they last longer than incandescent bulbs.
Radio – You can choose battery powered or a hand-crank radio.
Batteries – Make sure you have plenty of batteries and the right sizes for all the electronics in your emergency kit.
Bug spray – Insect populations can explode following a storm, and you may be spending a lot of time outdoors.
Power source – A whole-house generator can be a life saver, but even smaller sources of power can be a big help. A cell phone charger is a must have, so consider battery packs or solar chargers.
Another important piece of preparedness is having a plan. This should include knowing your evacuation routes. Depending on the size of the hurricane, evacuation may be your best option. You can find your evacuation zone at www.scemd.org. Just remember to grab your emergency kit and food before you leave. There are a few other things you can do around your house to help mitigate damage.
Secure valuables in a safe.
Install storm shutters on windows or have plywood ready to nail to window frames.
Replace gravel landscaping with mulch or pine straw, which won't cause as much damage in high winds.
Living in a coastal community may be paradise, but it's not without its challenges. Be ready for whatever Mother Nature has in store this hurricane season. Find more tips and information on storms and hurricanes from our Storm Center.