Here's a Bright Idea!
5 Benefits of Updating Your Commercial Lighting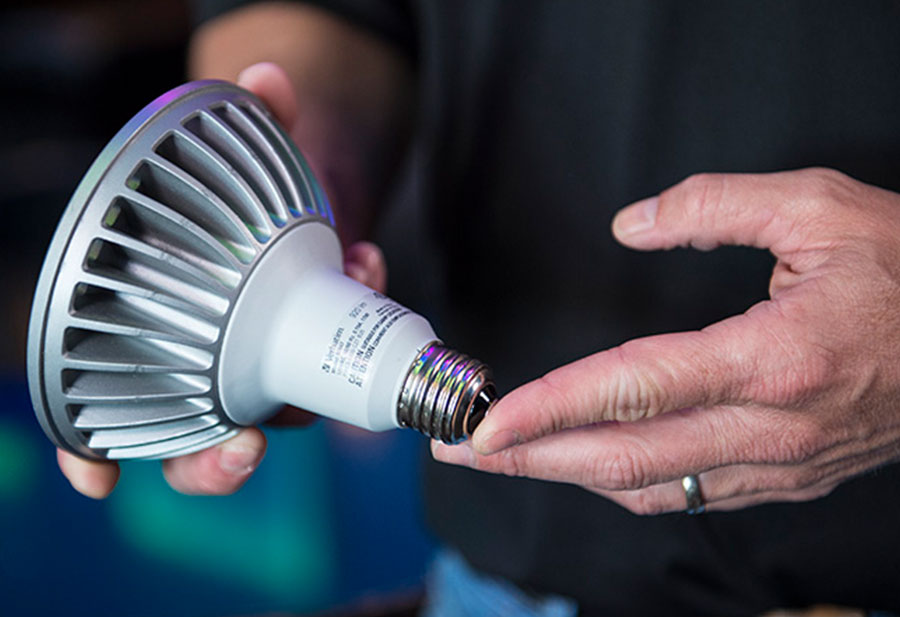 Business owners are always looking for ways to save money and run their operation more efficiently. And the bottom line isn't the only thing they're concerned about. Employee safety and morale are also at the top of the list – not to mention mitigating their environmental impact.
You may be surprised to hear that one simple solution is available to help address nearly all these concerns – replacing existing inefficient lights with energy-efficient lighting options.
Here are just a few of the benefits:
Lower Maintenance – Older lights and fixtures need to be replaced far more often than today's more energy-efficient versions. Not only does this cost money, but it also takes man hours and, in some cases, reduces productivity.
Increased Productivity – Bad lighting can result in making costly mistakes. It can also cause employees to experience physical issues like headaches and eye strain. Improve the lighting, and you'll improve employee morale and productivity.
Better for the Environment – Not only do LEDs use much less electricity, but they are also safer for the environment because they don't contain the harmful chemicals that other lighting does. Bonus: Energy-efficient lightbulbs, such as LEDs, need to be replaced less often, which reduces waste and saves money over time.
Lower HVAC Costs – Traditional lighting can produce a lot of unnecessary heat. Eliminate the poor lighting and you eliminate the heat, resulting in less money and energy spent cooling the place down.
Safety – A well-lit property is a safer property. Increased visibility can help employees work safely and reduce the number of workplace accidents. It also can light up the area after dark, which will make criminals think twice about targeting your business.
During these unprecedented and difficult times – particularly for businesses – Santee Cooper is demonstrating our commitment to being a valued business partner with our commercial customers by doubling our rebate incentives and helping our customers save money and energy. This can mean even more savings! For more information on how you can get started, visit our website today.