Santee Cooper Provides Green Power for 20 Years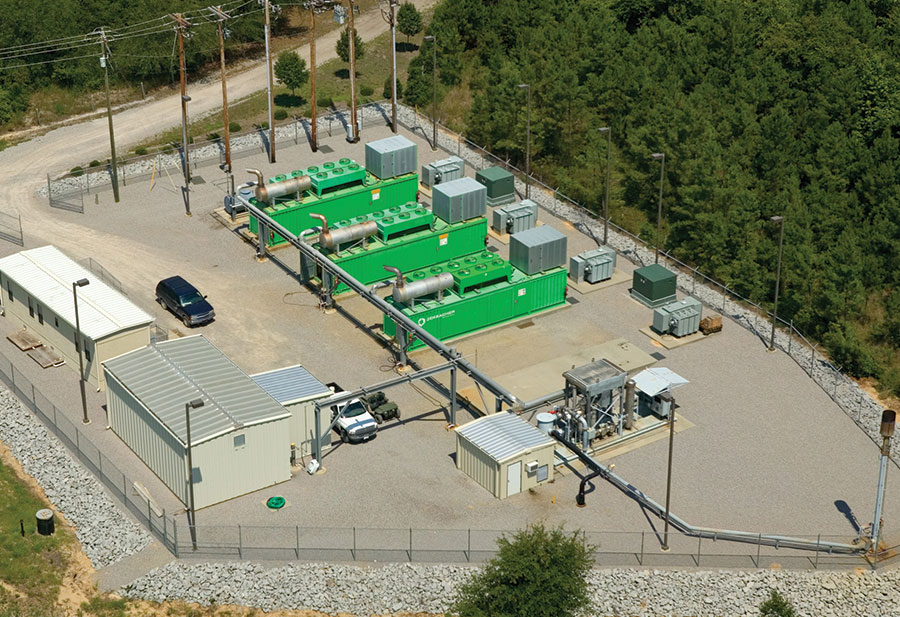 MONCKS CORNER, S.C. – Twenty years ago this month, Santee Cooper became the first South Carolina utility to provide renewable power to customers, and Santee Cooper Green Power has helped power South Carolina ever since.
On Sept. 4, 2001, Santee Cooper started converting methane gas from Horry County Solid Waste Authority into electricity, a process that takes a potent greenhouse gas and turns it into renewable power. In the past 20 years, Santee Cooper has increased its Green Power portfolio and has generated more than 1.2 million megawatt-hours (MWh) of Green Power.
"When I think about Santee Cooper and Green Power, I often think about firsts," said Jim Rabon, senior manager of conservation and energy efficiency. "Creating Green Power from methane gas, we were the first in the state to do that. We introduced solar power to utility customers in 2006. We also installed the first-in-the-state, utility-scale solar program and, even today, we're expanding that greatly."
Santee Cooper Green Power helps preserve the environment, reduces demand on non-renewable natural resources and increases energy independence. Green Power, a subset of Santee Cooper's overall renewable power portfolio, is Green-e Energy® certified and meets the strict environmental and consumer protection standards set forth by the nonprofit Center for Resource Solutions. Learn more at www.green-e.org
Santee Cooper's Green Power now comes from six landfill gas generating sites across the state located in Horry, Lee, Georgetown, Richland, Anderson and Berkeley counties—a generating capability of 29 MW. In addition to landfill gas, the program has five solar projects and one demonstration wind project producing Green Power. Customers can purchase blocks of Green Power each month, and Santee Cooper reinvests all Green Power revenue into new or expanded sources of renewable energy.
Green Power funds have been used to build Santee Cooper's Jamison, Bell Bay and Runway Solar Farms in the past few years.
How electricity made from methane gas helps the environment
Methane gas is a byproduct of landfills. As landfill waste decomposes, Santee Cooper collects and converts the resulting potent methane gas into electricity through a process that reduces greenhouse-gas emissions. Santee Cooper was the first energy provider in the state using this technology. This process also helps contain odors often associated with landfills.
"Without this vacuum system, the methane would escape outside of the hill through breakouts. For example, you get some rain causing a little erosion coming down the hill where it separates the gas, and the gas will start bubbling up through the ground. That puts the methane in the ecosystem," explained Drake Morris, Environmental Specialist at Horry County Solid Waste Authority.
Moving to Leaner and Greener Energy Sources
In addition to Green Power sites, Santee Cooper has 478 megawatts (MW) of renewable energy online or under contract, including its share of a joint 425-MW solar project with Central Electric Power Cooperative, Santee Cooper's largest customer. The 425 MW of solar is equal to nearly 40% of the currently installed solar capacity in South Carolina. The solar projects represent the first of three phases Santee Cooper is planning as it transforms its generating portfolio to a leaner, greener mix.