How Smart is Your Meter?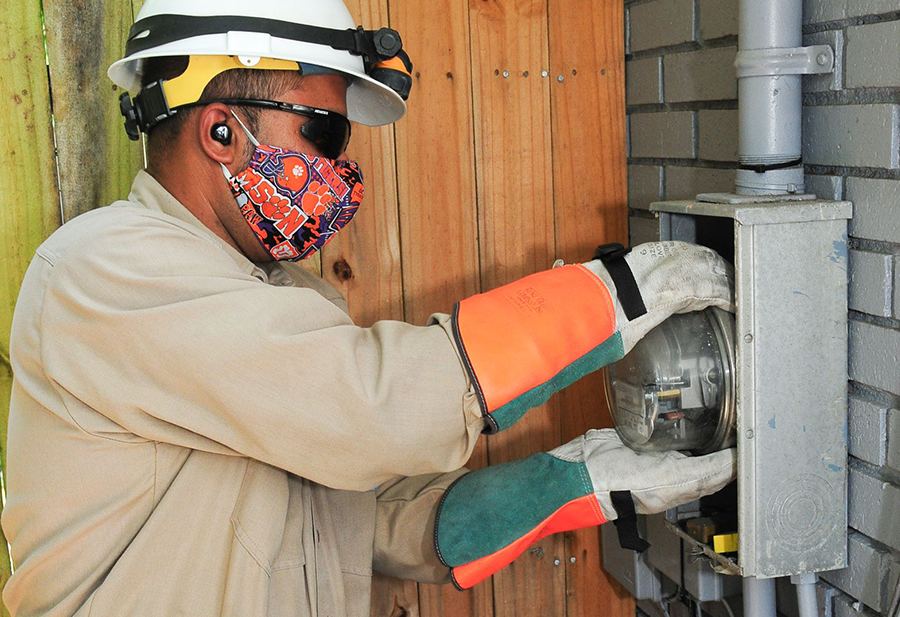 Santee Cooper is making improvements to serve you better. We're working to improve our grid technology to update our infrastructure, provide a quicker response to outages, and save you money.
The first stage of implementation is upgrading your meters to smart meters. Smart meters send your usage directly to us, so there's no need to have a meter reader on the road, which is a win for the environment and a cost in savings.
The second part is installing a mesh network. It alerts us of problems with equipment before or at the exact time as a problem. This allows us to get ahead of outages or be able to restore them a lot faster.
Third, we're updating our MEL (myenergylinksc.com) customer service portal. You may already use MEL for paperless billing or automatic draft. With these upgrades, you'll be able to see near real-time usage. With that information, you can make decisions on how you want to use power. We expect this MEL upgrade next year. That's when you as customers will be able to see changes.
With these upgrades, here are the advantages Santee Cooper is seeing already:
We are getting notification of outages without the customer being at home and are able to get electricity restored, sometimes before customers are even aware they had an outage.
We are finding tampering issues faster.
We are finding intermittent problems with electric meters faster.
We can redirect a customer to get an electrician if it appears likely to be a customer issue based on viewing customer analog readings.
As you can see, there are a lot of advantages to upgrading our systems, and we're excited to share those advantages with our customers. You can learn more on our Customer Service Upgrades page.