Jamison Solar Farm Becomes First Gold Certified Solar Habitat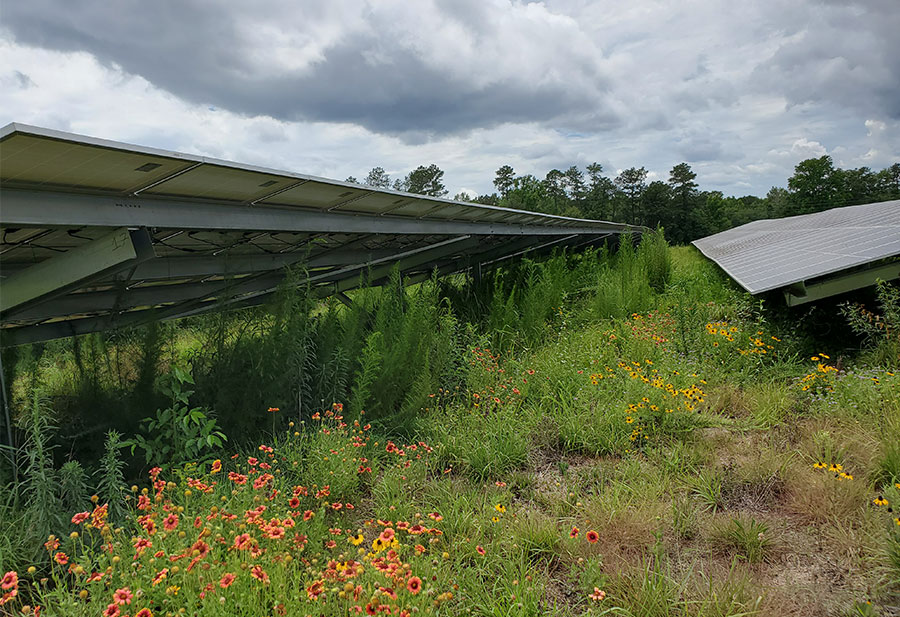 Santee Cooper's Jamison Solar Site, a 1.2-megawatt facility located on 5.4 acres near the I-26 and Hwy 601 interchange in Orangeburg, has become South Carolinas first Gold Certified Solar Habitat site.
"We are pleased that Jamison Solar Farm is the first Gold Certified Solar Habitat in the state and even more pleased to help lead the way to more certified solar habitats across South Carolina," said Chief Power Supply Officer Marty Watson. "Creating this habitat for pollinators is just one way Santee Cooper puts environmental stewardship into action, and we couldn't have accomplished it without the help and guidance of the team at SCDNR."