Celebrating Education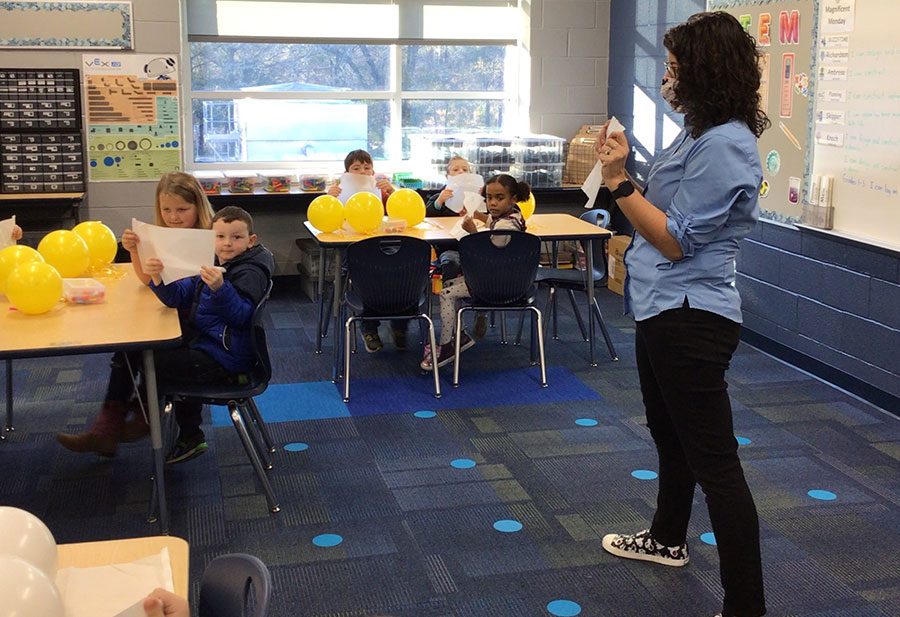 Ten little first graders are all huddled around their teacher's desk. Each child is looking on with anticipation. What is their teacher going to do with that full cup of water and all those pennies? One by one the teacher invites the first graders to gently drop a penny into the full cup.
Drop – Drop – Drop. She pauses and asks the students what they think is happening?
Drop – Drop – Drop. "Why do you think the water isn't spilling over?"
Drop – Drop – Drop. "How many pennies do you think we can drop in here?"
Ten pennies in the cup; 20 pennies in the cup; 40 – 50 – 60. Water continues to edge over the top, but it doesn't spill. The students begin to share their observations:
"It looks like a mushroom."
"I think it looks like a balloon."
"She has to be a magician. That's why it hasn't spilled yet."
The teacher decides now is a good time to mention cohesion in water molecules. This is a concept that first graders don't need to know, but it is something they will learn in the future. Right now, they may not understand it fully, but they will link this memory to those terms, and it will help them learn it when the time comes.
How do I know they will link this memory? Because I was one of those first graders. Many (MANY) years ago, I was a six-year-old in that classroom when our teacher allowed us to be a part of this experiment. That moment sparked my interest in science, in learning how things work, and discovering the "why" behind everything.
Our teacher took 30 minutes to do an activity with us that transformed us from six-year-old children into thinkers, problem solvers, explorers and scientists. Those little moments taught us how to learn even when there wasn't someone teaching us.
What does this have to do with Santee Cooper? We at Santee Cooper need thinkers. We need teammates who are willing to look for solutions to problems. We need teammates who look at things differently. We need teammates who are willing to try something new – even if it may not work. We need teammates who are willing to think.
Jan. 24 is International Day of Education, and we're happy to be heavily involved with our educational community. When we go into classrooms to share about our company, we want to leave it better than we found it. We aren't there to only share our story, but to help the students find and write their own stories. Each time we complete a science experiment with a group of students, we hope we are showing them that they can be those thinkers.
For more information and Santee Cooper educational resources, visit our website.