Keep your cool — and more of your money — with an HVAC tune-up and these efficiency-boosting upgrades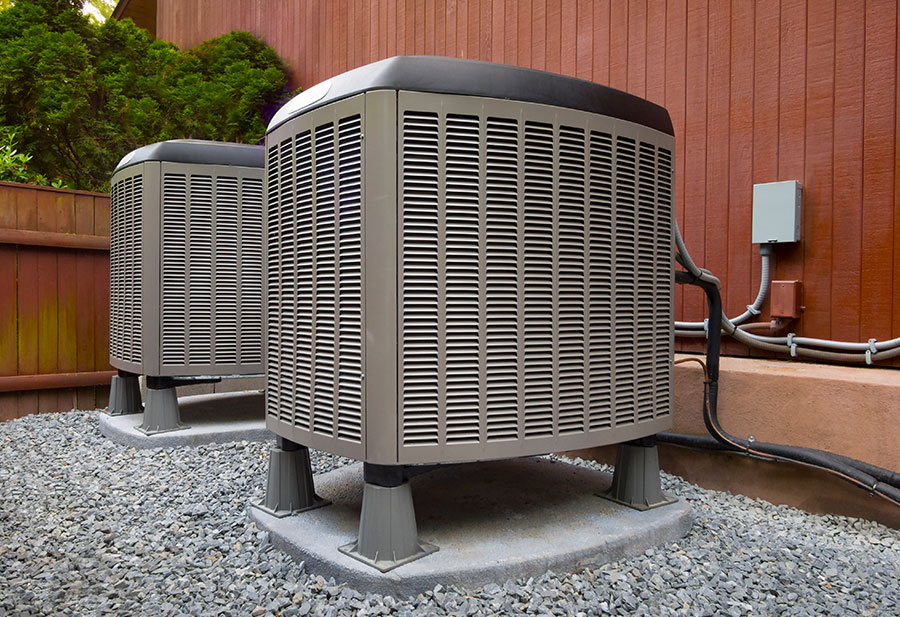 With spring officially upon us — and the higher temperatures of summer fast approaching — this time of year offers a great opportunity to ensure that your HVAC system is well-tuned, functioning properly and ready for the taxing times ahead. It's also as good a time as any to make some efficiency-focused changes around your home and/or business that can lead to some serious energy savings when the dog days of summer set in — and throughout the rest of the year, too.
Consider the following tips from Santee Cooper having your spring HVAC maintenance performed, along with a few energy-saving upgrades you can make during the milder months before the most scorching heat of summer arrives.
HVAC maintenance
Here's a quick rundown of some of the top things to make sure are checked and changed during your spring HVAC tune-up:
Thermostat — Adjust your thermostat's settings to ensure comfortable temperatures while you're in your home or business, and then readjust it to keep energy consumption lower during times when you're away.


Electrical connections — To ensure safe system operation and added system longevity, make sure that all electrical connections are tight and secure, plus have the voltage and current measured on all motors.


Moving parts — Make sure that all moving parts are well-lubricated, as this can reduce both damage-causing friction and expensive electricity usage.


Condensate drain — To reduce the risk of interior water damage and help avoid excessive indoor humidity levels, have the condensate drain of your central air conditioner, furnace and/or heat pump inspected, and ensure that any blockage is removed.
System controls — To ensure safe and efficient operation, your HVAC equipment's starting cycle should be observed to make sure all equipment starts, operates and shuts down properly.
Evaporator and condenser coils — By having the coils of your air conditioning system's evaporator and condenser cleaned, you can help ensure better system functionality and reduced runtimes — each of which can lower energy consumption.
Refrigerant — Another way to increase energy efficiency and system longevity — while simultaneously reducing energy costs — is to ensure that refrigerant levels in your central air conditioner aren't too low or high.
Blower components — To ensure proper airflow — which can increase HVAC system efficiency by up to 15% — make sure that all blower components are cleaned and adjusted as needed.
Filters — To reduce energy consumption and unnecessary system strain while decreasing your risk of equipment damage, make sure that all filters in your central air conditioning, furnace and/or heat pump system are inspected monthly, and changed or cleaned as needed when they've become dirty.
To learn more about maintaining your HVAC to ensure high performance levels when both heating and cooling, visit energystar.gov.
Energy-saving upgrades
Here's a quick rundown of some of the top efficiency-boosting changes you can make around your home and/or business to both save money on your power bills and cut down on your energy usage (and, in turn, your environmental impact):
HVAC improvement — By replacing a heat pump that is over 10 years old with a newer, more energy-efficient heat pump, a homeowner or business owner can realize significant energy and money savings.
Lighting controls — With lighting controls, your home's or business's lights can automatically turn off when not in use — leading to substantial power and money savings.
Solar panels — Installing solar panels on a home's or business's rooftop allows the home or business owner to harness the energy of the sun's rays. (And with Santee Cooper's Solar Share program, even those who don't own their home or business facility can leverage the benefits of solar power.)
Smart thermostats — With a smart thermostat installed, the owner of a home or business can control HVAC system temperatures with a smartphone, tablet or other smart device even when they're not on-site, helping maintain a comfortable environment as needed and keeping energy costs down. Further, even without user adjustments, a smart thermostat can learn your habits and automatically optimize temperature settings to better control your home's or business's energy usage.
Many of the upgrades mentioned in the list just above qualify for EmpowerSC rebates from Santee Cooper. To learn more about all of Santee Cooper's EmpowerSC rebates and programs, visit EmpowerSC.com.