Santee Cooper Welcomes 200,000th Electric Customer With Celebration, Gifts for All Retail Customers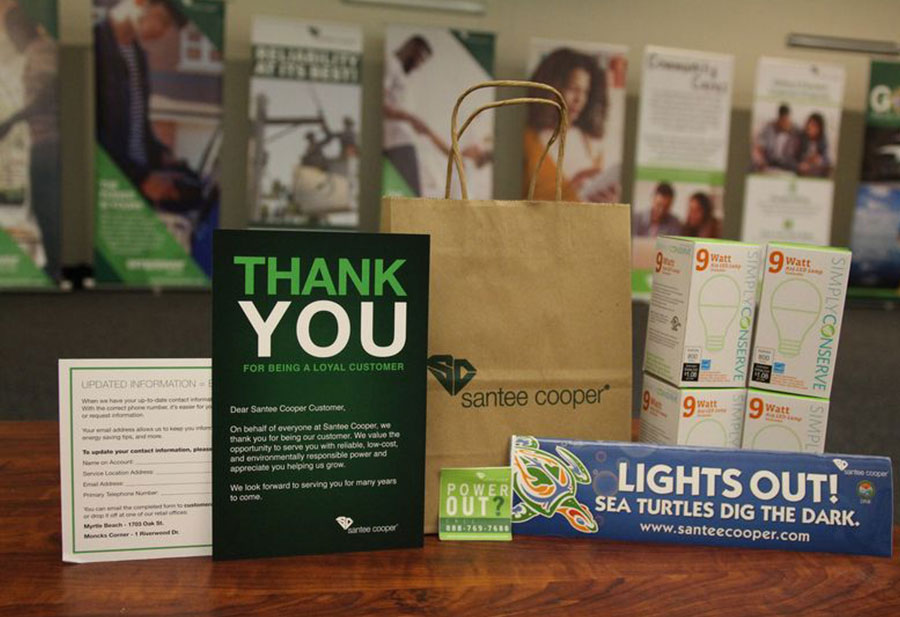 MONCKS CORNER, S.C. – Santee Cooper added its 200,000th retail electric customer on March 28, when Brian and Janie Galloway moved into their Little River home and joined the Santee Cooper family. Santee Cooper is honoring this milestone and celebrating its customers with a Customer Appreciation Day from 8 a.m. to 5 p.m. on Thursday, April 7, the day the utility was founded in 1934 – 88 years ago.
Santee Cooper invites customers to visit its Myrtle Beach Service Center at 1935 Mr. Joe White Ave. or the Moncks Corner office at 1 Riverwood Dr. to receive four LED bulbs and one river birch tree seedling per household, while supplies last. The river birch is a South Carolina native tree and represents Santee Cooper's appreciation to all customers who have helped the utility grow. Customers need only present their bill or account number to receive their gifts.
"We want our customers to know we are thankful for them and appreciate the opportunity to serve them," said Mike Poston, Chief Customer Officer. "Our founding day seemed like the perfect fit to celebrate this milestone. We look forward to serving South Carolina for the next 88 years."