Celebrate The Season Holiday Lights Driving Tour Starts Nov. 25
New this year, kickoff Celebrate The Season at Holiday in the Park on Nov. 25 and Nov. 26.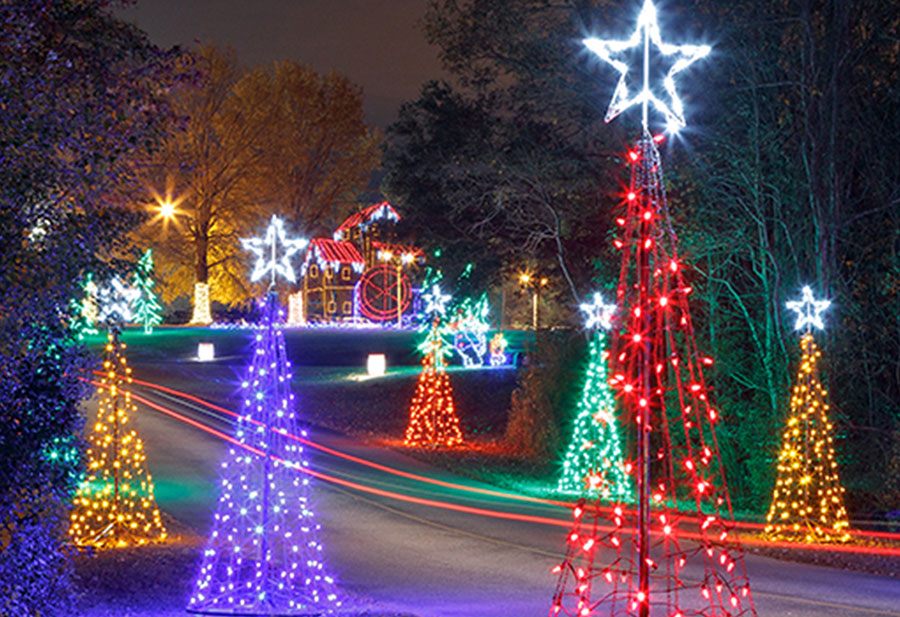 MONCKS CORNER, S.C. – The 12th annual Celebrate The Season charitable event, a family-friendly, month-long holiday festival, takes place daily from 6 p.m. to 9 p.m. from Nov. 25 through Dec. 30 (closed Dec. 24 and Dec. 25). Celebrate The Season, organized and hosted by Santee Cooper, has donated more than $1 million to local charities, including the Coastal Community Foundation's Giving Back to Berkeley Fund, since 2011. Berkeley Electric Cooperative will again serve as the festival's presenting sponsor.
For only $5 per vehicle, visitors can drive through Celebrate The Season's mile-long Holiday Lights Driving Tour, where thousands of festive holiday lights complement the natural beauty of Old Santee Canal Park. Participants can take as many trips as they like on the day they purchase their ticket.
New this year, Old Santee Canal Park will host Holiday in the Park from 6 p.m. to 9 p.m. on Nov. 25 and 26. This kickoff event is included with admission to the Holiday Lights Driving Tour, which begins at Santee Cooper Headquarters at 1 Riverwood Dr. in Moncks Corner and ends in the park. Bring your family and friends for food, entertainment, a visit with Santa, and many other activities to help usher in the holiday season.
The beautiful LED lighting displays are powered by 100% Santee Cooper Green Power, which is Green-e Energy certified and meets the environmental and consumer-protection standards set forth by the nonprofit Center for Resource Solutions. Learn more at
www.green-e.org.
For those looking for additional weekend festivities, Holiday Fairs at Moncks Corner Regional Recreation Complex, organized by the Town of Moncks Corner, will be held each Friday and Saturday from 6 p.m. to 9 p.m. from Dec. 2 to Dec. 17. Admission to the Holiday Fairs, which features holiday-themed entertainment and activities, is free.