Holiday Savings and Safety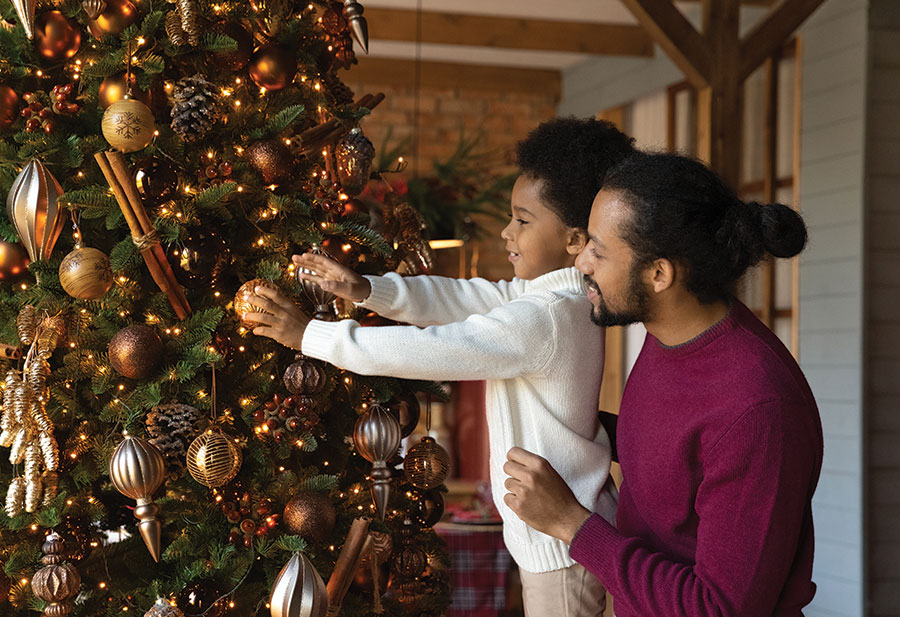 It's hard to believe the holidays are upon us. For most, that means a lot of traditions and many times, a lot of handed-down decorations. My mom loved Christmas so much, I don't have the need to buy anything new. When she passed, I inherited Christmas china, countless Santas, more ornaments than can fit on one tree, candle holders, trinkets, dish towels, doorknob huggers – it goes on and on.
But over the years, there are some things that need to be replaced, like the angel that was always in our front window. The cord was worn, and I don't want to risk a fire. That's one thing we recommend when it comes to safety: Check cords for any wear and replace any that show any signs.
One big change from Christmases of yore is LED lights. They produce less heat, so they use less energy and can save you money. They're also rated to last decades. That's worth the switch to save on both money and electricity.
When plugging in lights and decorations, check extension cords to make sure they can handle the number of lights you are going to use, and it's important to use outdoor extension cords for your outdoor lights. Indoor-rated extension cords may not hold up in the weather. Also, don't overload your outlets. The energy running through them could cause a fire. When hanging lights, use hooks you can use every year or u-shaped staples, so you don't puncture any wires.
Another time and energy saver is a timer. You can find a timer usually where you buy lights, and you never have to think about plugging or unplugging your lights again. If you don't invest in a timer, remember to turn off all the lights before going to bed or when leaving your house. Not only is it a safety issue, but it will also save you money.
Embrace those old traditions this holiday season. And find new ways to make the holidays brighter and safer. Happy holidays!