Colleton Solar Farm
You likely already know that solar power is a "green" energy alternative. But did you know that it can power more savings on your monthly electric bill?
Sustainable. Shareable. Solar.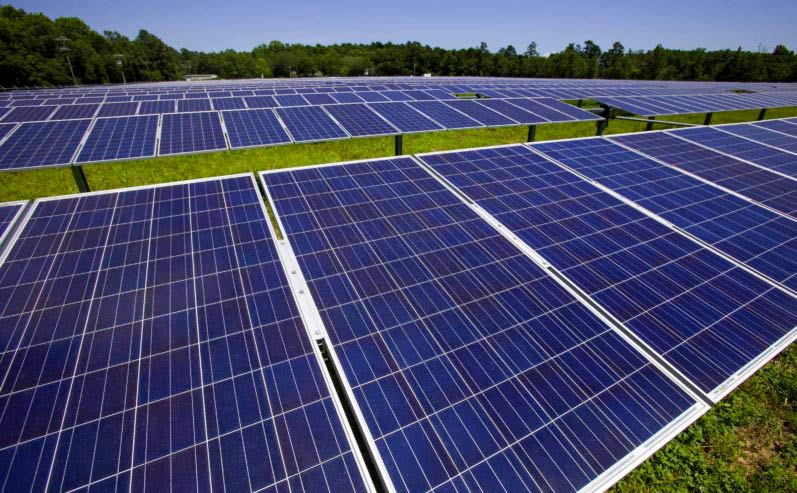 Santee Cooper offers rebates — or credits — when you buy a "share" of the solar energy collected at Colleton Solar Farm. Although this massive solar farm is physically located in Walterboro, South Carolina, you can access its benefits and power more savings over time.
Since all the energy production takes place at Colleton Solar Farm, you don't have to have any neighborhood permits, install panels or deal with complicated equipment. That way, you can reap the benefits of solar power whether you own your home or business, rent, or even if you're in an apartment.
It's a financially savvy way to ensure Brighter Tomorrows, Today.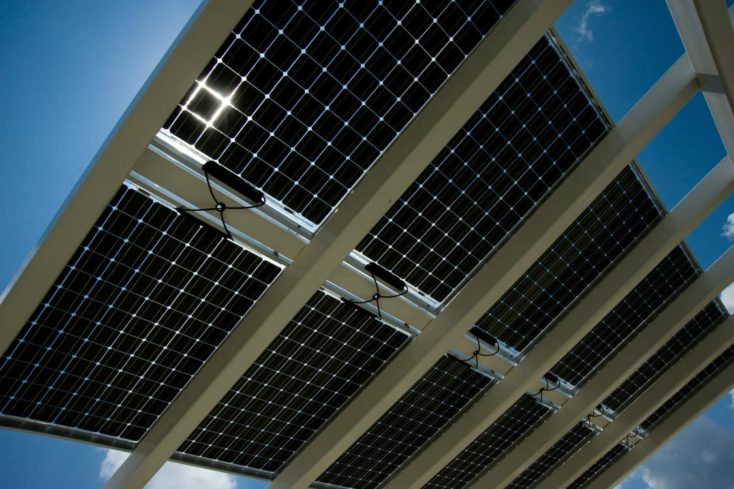 About Colleton Solar Farm
Situated adjacent to I-95 near Walterboro, this 15-acre farm has 10,010 photovoltaic (PV) panels. In its first year, the site generated 4,687 megawatt­ hours (MWh) of power — and that's a lot!
Colleton Solar Farm represents a historic and significant joint venture between the state's electric cooperatives, TIG Sun Energy and Santee Cooper, all in an effort to make solar energy more affordable and accessible to South Carolina residents.
Colleton Solar Farm - by the Numbers
There are 10,010 Canadian Solar CS6X-300P modules on-site.
The project used 43.5 miles of wire — that's enough to string from the solar farm all the way to downtown Charleston.
The project area, including the panels, covers 14.27 acres. It is about a quarter-mile walk from the roadside entrance to the furthermost panel on the other side.
60% of the project uses fixed-tilt panels. The other 40% uses single-axis tracking, a mechanical feature that allows for these panels to follow the sun across the sky throughout the day — and that maximizes the solar energy captured!
Annual expected energy output is 4,556,000 kWh. That's enough energy to fully power about 271 average homes using 1400 kWh per month.
Number of modules:
10010 Canadian Solar CS6X-300P modules
Miles of wire used:
229,640 ft or 43.5 miles
Length of fence:
3463′ = .65 miles
Annual expected energy output
4,556,000 kWh (enough to power ~271 average homes using 1400 kWh per month)
Max DC output rating:
3.0 MW
Max AC output capability:
2.5 MW
Contracted power production duration:
20 years
Expected system life:
> 25 years
PV module efficiency:
15.63%
Max DC system voltage:
600 V DC
Number of string combiners:
40
Number of monitored strings:
455
Number of inverters:
5
Max inverter AC power:
500 kW
Number reference pyranometers:
3 (global, fixed, and tracking)
Number PV cell temperature sensors:
5 (one per inverter group)
Number wind sensors:
2 (global speed and direction, tracking system stow sensor)
Other weather monitors:
Ambient temperature, relative humidity