Grid Resilience Grant Program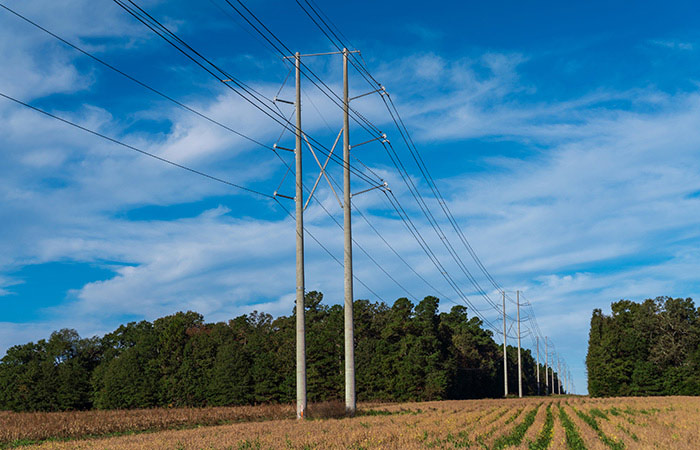 South Carolina is vulnerable to a multitude of natural hazards, ranging from hurricanes to ice storms. These hazards create significant risks to life, loss or damage to property, and damage to the electric grid. The duration of power disruptions that stem from these hazards can range from hours to weeks.
Santee Cooper is pleased to serve as the state entity within South Carolina to administer the formula grant provided for South Carolina grid resilience under the Infrastructure Investment and Jobs Act (IIJA), also referred to as the Bipartisan Infrastructure Law (BIL), Section 40101(d). We submitted our formal application on Dec. 8, 2022, after seeking public input about our proposed program and project objectives, metrics and other details.
The BIL grant program is expected to provide funding for five years. The U.S. Department of Energy notified us on May 23, 2023, that it has approved funding for the first two years, in an amount totaling $10.4 million. Santee Cooper has established the South Carolina Grid Resilience Grant Program (GRG) to distribute these funds to projects that improve the resilience of the electric grid and help prevent or mitigate such natural hazard disruptions.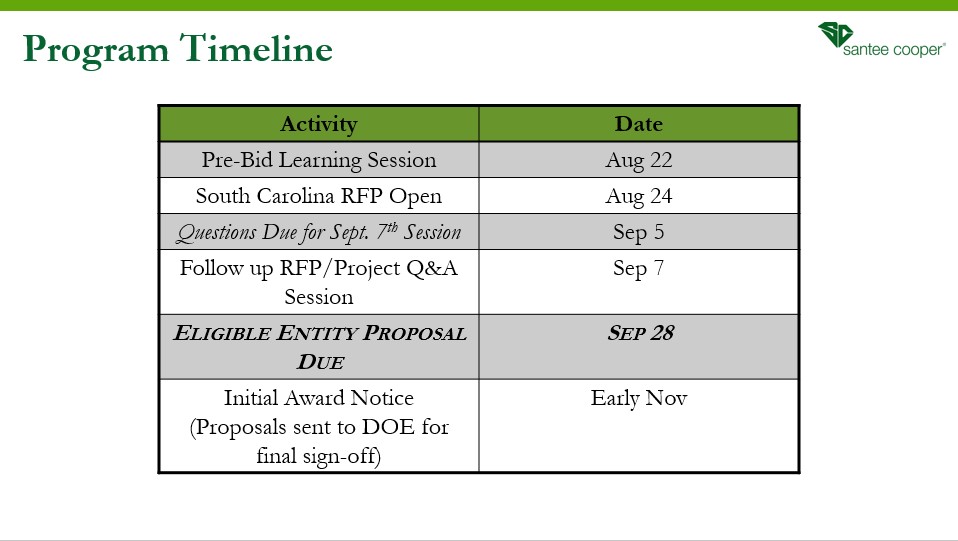 Next Steps
Santee Cooper issued a Request for Subgrant Proposals and held two information sessions around that request prior to the Sept. 28 submittal deadline. We look forward to completing a review of those proposals and moving forward on funding for projects that will improve the resilience of the South Carolina power grid.
We have hired Guidehouse, an independent expert consulting firm that has helped develop the Request for Subgrant Proposals and is now helping us review those proposals according to program and project criteria set forth by the Department of Energy and included in our program narrative.


We expect to have initial award decisions on Subgrant proposals in November and will then submit our recommended projects to the Department of Energy for final signoff.


We will update all who submitted proposals via email as we have developments in this process. In the meantime, if you have questions, please contact us at gridresiliencegrant@santeecooper.com.
Reference Documents
Video
Questions and More Information
Should you have general questions about the application process or require more information, please email us at gridresiliencegrant@santeecooper.com. We will aim to respond within 48 hours. Thank you.