Generating Safety: Tips for Operating a Portable Generator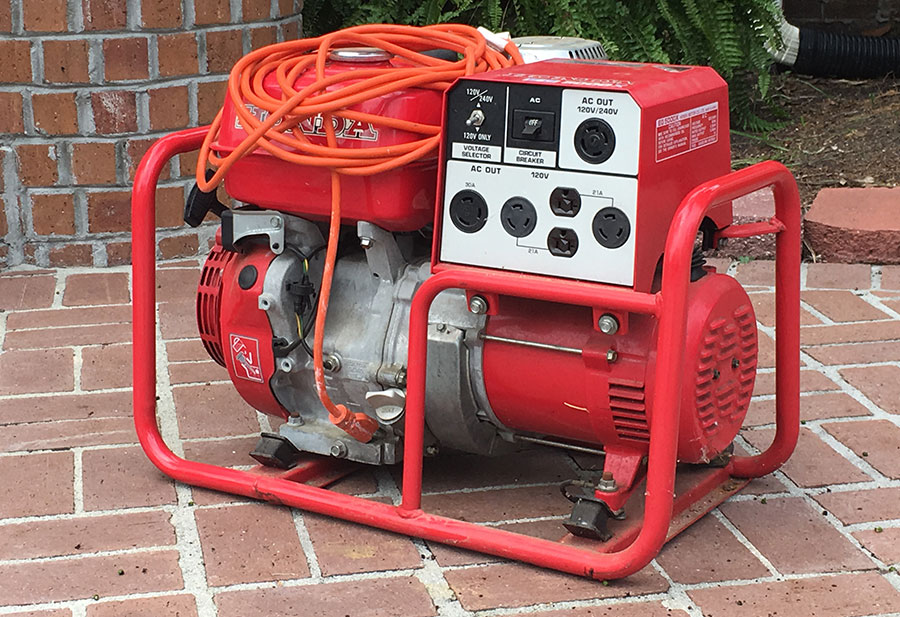 Although the official hurricane season began on June 1, the more severe storms usually don't impact South Carolina until months later. And even if a hurricane does make landfall earlier in the season, it's typically not as strong due to the cooler ocean water temperatures. If you haven't prepared for a hurricane yet, take a look at this blog for some advice and get started.
If you are prepared, you may have included a portable generator in those plans. Power outages during hurricanes are common due to high winds, ground saturation and falling trees, and generators can be game changers by keeping you out of the dark. They also make the simplest tasks like charging a phone or heating up your dinner a whole lot easier. If you are using a generator, it's vital to know how to use it safely.
Here are a few safety tips to keep in mind when running a backup generator:
Only operate your generator outdoors. Generators give off deadly levels of carbon dioxide and should only be used outdoors in well-ventilated areas. They should also be kept at least 15 feet from any open windows to prevent the exhaust from entering your home.


Do not use it in rainy or wet conditions. Make sure to keep your generator on a dry surface and under some type of cover. After all, electricity and water do not mix, so make sure you are dry, too.


Allow the generator to cool before refueling. Gasoline or other fuel can ignite if they come in contact with a hot engine, so be sure to shut down your generator and give it some time to cool down before refueling.


Store fuel somewhere safe and away from your generator. Fuel is highly flammable and can give off harmful vapors. Be sure to store it away from open flames and excess heat. It should also be stored in an approved container and never inside your home.


Don't connect your generator directly to your home's electrical system. Unless you have a qualified electrician install a transfer switch, attaching a generator directly to your home's electrical system can energize the wires connected to your home. This can result in electrocuting utility workers or others somewhere down the line.
Generators are a valuable tool in the event of a power outage, but it's imperative that you operate them properly and safely. If you don't, you're risking being shocked, starting a fire or even death. So, before you start it up, follow these tips and always follow the manufacturer's instructions. For more electrical safety tips, visit our website.