Celebrating Customer Service Week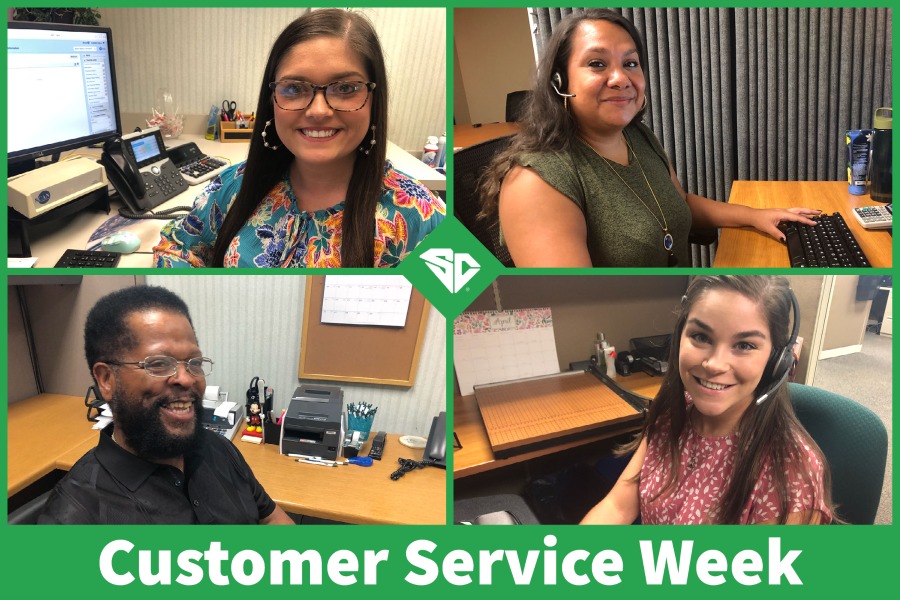 I began my career in this industry as a customer service representative, and I can't stress enough how much that role taught me about what's really important to any business – the customer. Although I've moved on from answering phones and solving thousands of customer issues, I like to believe that I'll always be in the customer service frame of mind.
The first week of every October is National Customer Service Week, and we'd like to extend a huge thank you to our customer service team. Their hard work and dedication to our customers is unwavering and we couldn't be where we are today without them. The services they provide are many and it's important to point out that they're experts in their field.
Customer service representatives are the front line. Many times, they're the first interaction that customers have with us, and that's important. And, if you've ever been in that position, you also know it's not easy. Our reps are expected to know everything about the company and be able to draw from that knowledge at any moment.
Our Customer Care Center reps can typically handle 50-75 calls per shift. These calls include connecting or disconnecting service, outages, questions about electricity usage, and billing questions, just to name a few. Each call is an opportunity to help our customers and make sure that their inquiry is resolved the first time. Taking the time to ensure every customer receives the same quality of service is something at which our team excels.
At our retail offices, we have seasoned reps who greet our customers day in and day out with a smile. Sometimes people prefer a face-to-face interaction, and we have two offices to assist you with your needs, whether that's discussing your bill, signing you up for service, or providing information that can help with your energy use.
We also understand the importance of providing virtual solutions to your electric service needs. That's why we have a full-service website. There are many advantages to using our website including the ability to handle your account at any time of the day. You can update your account information, start/stop/transfer your service, and make payments. We even have a live chat option and an email for troubleshooting and general inquiries. All of this is possible due to a well-rounded customer service team.
Another great option for our customers is our My Energy Link – MEL. MEL offers paperless billing, automatic draft payments, and information on energy-efficiency programs and your electricity usage. And, coming next year, you'll be able to see near real-time usage to help you make smarter energy decisions, like limiting the use of certain appliances or adjusting your thermostat.
This brings us to our field services team, which continues to be instrumental in our recent meter change-out project. If you need a meter installed or changed, or someone to investigate meter issues or mix-ups, our field service representatives are only a phone call away. Every day, this team is out in the field interacting with our customers to troubleshoot and resolve issues that can't be handled remotely.
Customer service is something that can easily be overlooked, but not at Santee Cooper. We realize the importance of hiring the best people who can ensure your experience with us is nothing less than perfect. They are an invaluable part of our family, and we're proud to have them with us. So, if you have the pleasure of interacting with one of them the week of Oct. 4, help them celebrate Customer Service Week by congratulating them on a job well done!