Smaller Appliances Can Mean Bigger Savings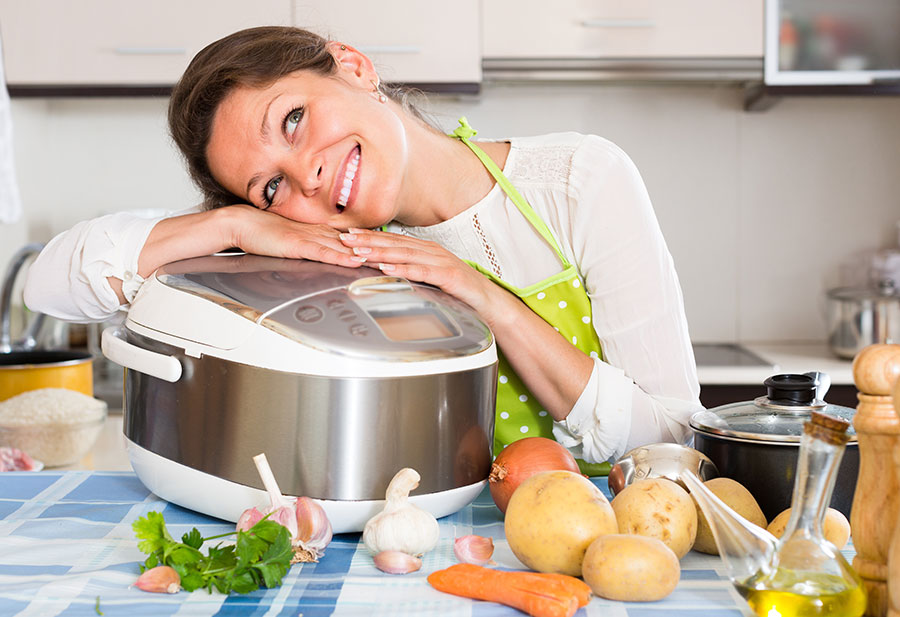 It's the time of year when most of us are spending a lot more time in the kitchen and that could mean higher energy bills. We already provided some high-level tips for you in a previous blog, but it's worth taking a closer look at the big energy wasters – your appliances.
The fact is, your oven is one of the appliances that uses the most energy. While we don't expect you to turn elsewhere for those big trays of holiday cookies for the neighborhood cookie swap, there are some additional ways you can save money in the kitchen.
A typical oven uses about 2 kilowatts (kW) to 5 kW per hour. Using a microwave instead will only use about 0.12kW per five minutes or 1.44 kW an hour. There are some people, like me, who want the crispness you get from the oven that the microwave doesn't always provide. If that's you, try using a toaster oven instead. They use only 0.75 kW per hour. That's a good trade.
A good energy and money saving alternative for meats and stews is a slow cooker. An average slow cooker will use about 0.8 kW during an eight-hour cooking cycle. That's even less than an incandescent light bulb over the same amount of time.
Some popular gifts you've gotten over the past couple of years could also cut down your electricity use. That air fryer you may have gotten from your in-laws uses about 0.75 kW per hour, less than the microwave. While pressure cookers, like the popular Instant Pot, have a wide range of usage, depending on the temperature, it cooks food about 30% faster. According to the American Council for an Energy-Efficient Economy, pressure cookers use 50% to 75% less energy because of the shorter cooking times.
If you're really interested in how much energy each appliance uses, you can buy an electric energy usage monitor. You simply plug the appliance into the monitor and the monitor into the wall, and you can find out what each appliance is using for energy.
Don't forget: Everything plugged in is sucking a little juice from the outlet. Unplug anything you don't use regularly to save on that phantom power.
One more tip, mostly for those of us here in the South; when you use these alternatives to the oven, it keeps your kitchen cooler so you're not turning on your air conditioning for that holiday party. You can warm up with a little hot chocolate from the microwave instead.
If you're interested in more ways to save energy, visit our EmpowerHome webpage.