How To Choose An Electric Vehicle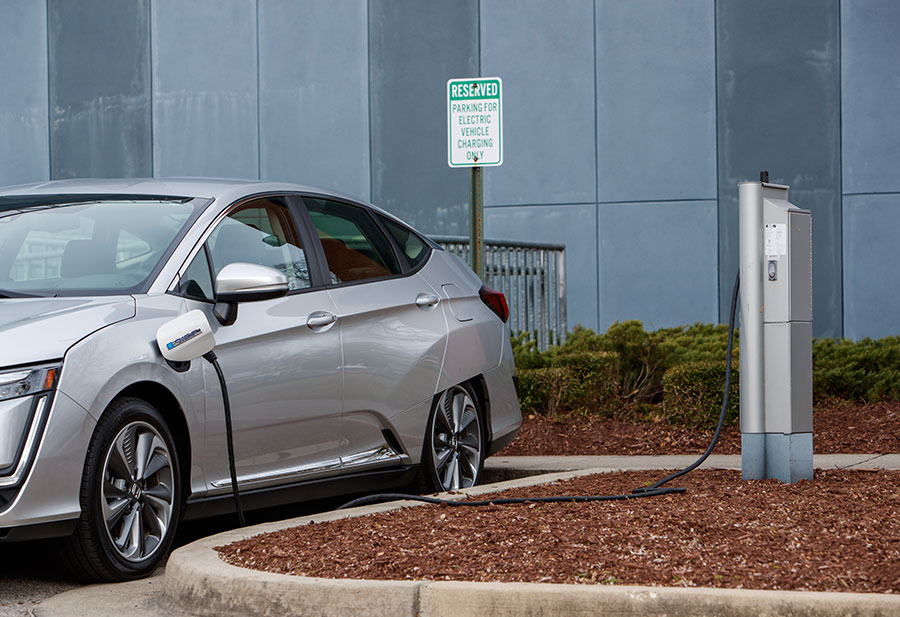 As we move into a more sustainable and energy-efficient future, electric vehicles have become a front-runner choice for making smarter energy decisions for your lifestyle. Not long ago, hybrids and electric vehicles were a much loftier goal and models weren't as equipped to provide the versatility and comfort needed to easily integrate them into many kinds of lifestyles. Now, more than ever, electric vehicles offer a clean, quiet and enjoyable ride in addition to other comfortable, convenient and environmentally friendly benefits.
When you're considering an EV as your next automotive purchase, there are a few main categories that should be considered above all others. Vehicle makes and models are becoming more advanced and diverse, but the core focuses remain the same:
Range
With recent technological advances, finding electric vehicles that easily travel 200 miles or more is now a normal occurrence. Even with the long distance between charges and the increased number of charging stations available - and counting - you still need to consider the range of an electric vehicle before you decide to take it home.

The range of an electric vehicle will vary based on a few factors. As with any car, highway and city driving will use differing amounts of energy, and you'll consume more kilowatts at higher speeds on an expressway. Plus, battery life, and therefore distance traveled, can be affected by temperature and climate.
Battery
Extreme hot or cold temperatures wear on the battery and will affect the amount of energy it stores or how quickly the electric vehicle uses it. In the winter, cold temperatures can decrease an average range by 41%, according to AAA, and battery life can also shorten by 21% in warm temperatures when the air conditioning is running.

Make sure when you're choosing an electric vehicle that the battery is new and in good condition or if you choose a used vehicle look for one that has not been used extensively in the extreme heat or cold.
Features
You don't have to compromise space or features to have a sustainable vehicle. As with any car purchase, make sure it meets your needs when you consider how you'll be using the car for yourself or your family. A vehicle that has enough space for grocery trips, sports equipment, car seats and travel gear, as well as being comfortable and enjoyable to drive, are all factors that should be taken into consideration along with the environmental benefits and driving range.
Incentives
Along with the cost savings of charging instead of buying gas, there are a couple of incentives offered that bring down the cost of driving an electric car. Initially, a more expensive sticker price can be seemingly off-putting. However, the government offers a tax credit of up to $7,500 for new all-electric and plug-in hybrid vehicles. This brings down the sticker price immediately. However, drivers will need to act fast because the number of tax credits is limited by each manufacturer. As of the beginning of 2021, the Tesla tax credits have been fully phased out.

Plus, through EmpowerAuto from Santee Cooper, Level 2 Charger rebates are available for qualifying EV charging equipment. Residential customers can receive a rebate of up to $500 when purchasing and installing a Level 2 EV charging station at your home.
Driving an electric vehicle is environmentally friendly, can be much more cost efficient than a gas-powered vehicle, and can very easily integrate into your lifestyle. Gone are the days when price, range and accessibility were valid hurdles. While these topics are still the prime categories to consider, the improved technology and availability of choices may make choosing an electric vehicle an obvious option for your household. It's one way you can be more empowered on the road and at home, where the power is yours.
Find more information on choosing an electric vehicle for your lifestyle at santeecooper.com.