Keeping the Lights On: Smart Meter Deployment Team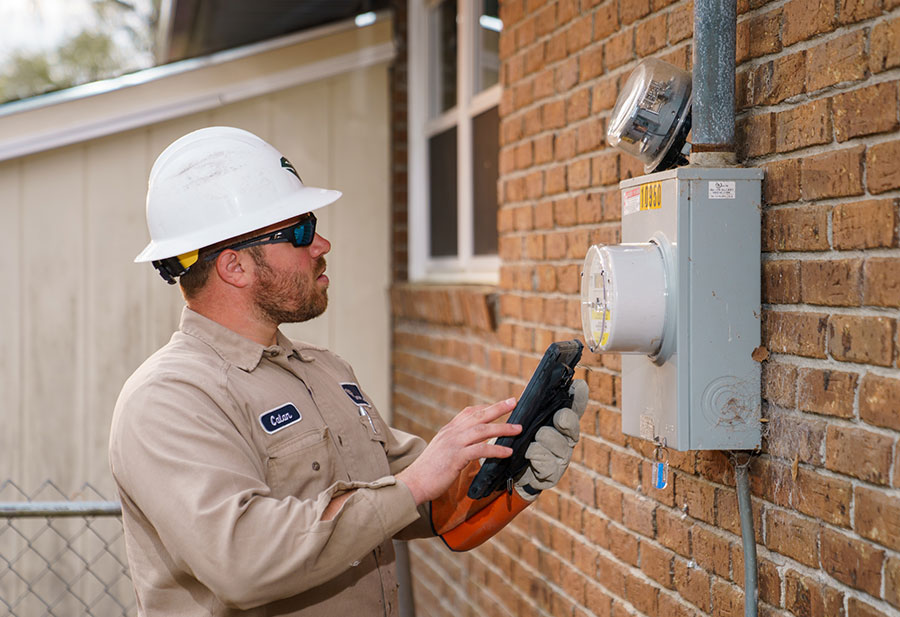 A few weeks ago, we featured a blog about how Santee Cooper has been making the switch to smart meters, including some of the advantages smart meters have over the old technology of analog meters. We have since completed the smart meter rollout and are excited to say we're already seeing some of these benefits in real life.
One thing that's notable is we started this project back in 2019. Remember 2019? Before any of us knew a global pandemic would soon change the way we do everything? Once March 2020 rolled around, we all had to rethink how we needed to work in the midst of this burgeoning and uncertain pandemic, and the smart meter deployment team consisting of meter readers, meter installers and meter technicians, was no exception. We couldn't have hit this milestone without their dedication to our customers.
Although they work separate from other employees much of the time, the team members had to make changes in order to keep the project moving and on track. And, keep moving they did. To help reduce the risk of spreading COVID-19, team members had to change their schedules, so they weren't all in the office at the same time. They also were on high alert and cognizant of their surroundings when they were physically changing out meters at customer locations so as to avoid any close contact with others. Safety suddenly meant something more than it used to a few months before.
It was incredibly important to Santee Cooper to keep working toward the goal of installing smart meters in order to provide our customers with this important, updated technology. The new tech helps us maintain excellent, reliable service and keep customers' bills accurate, among other things. The smart meter rollout now is complete with more than 196,000 AMI meters successfully installed.
We understand everyone has had to adapt and innovate, and we wanted to say kudos to you all for keeping going, and kudos to our teams for doing the same and keeping the lights on.