Want to Increase Your Home's Energy Efficiency? Santee Cooper's Loan Program Is Here to Help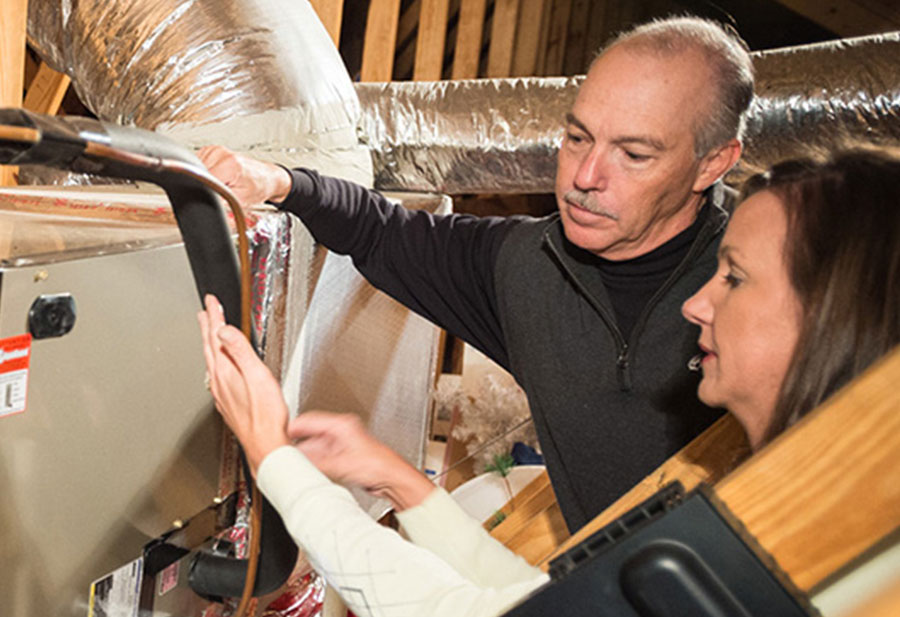 For most homeowners, using less energy around the house is a goal that's well worth pursuing. After all, homeowners who manage to cut their household power usage are not only saving energy and the resources used to make energy, they're also saving money — especially when they can make the reduced energy consumption continue over the long haul.
To help its customers achieve all of these worthy objectives, Santee Cooper is ready and willing to assist in a number of ways. In addition to offering a range of rebates to homeowners who make energy efficiency-focused improvements to their homes, we also provide energy efficiency loans to help them cover the expenses of making such upgrades. So, when you make "green" investments in your home — such as installing a high-efficiency electric heat pump, adding rooftop solar panels, performing duct replacements or putting in a heat pump water heater — you may qualify for a low-interest loan from Santee Cooper for the energy-efficient equipment.
Santee Cooper offers two types of loans to qualifying customers looking to improve the energy efficiency of their homes:
ENERGY EFFICIENCY LOANS
Also known as Smart Energy Loans, these loans allow approved homeowners who are Santee Cooper residential customers to borrow amounts ranging from $500 to $20,000 to make qualifying home improvements. For loans of $1,000 or more, the homeowner is given up to 60 months for repayment — all with a low, fixed interest rate and no money down. Smaller loans have a shorter payback period. And in either case, for added convenience, the monthly loan-repayment amounts are included on the borrower's monthly electric bill.
Among the energy-efficient home improvements these loans can be used to make are:
Heat Pump Water Heaters
High Efficiency Electric Heat Pumps
Weatherization — Whole Home Duct Replacement
Smart Thermostats (Single family smart thermostat)
Santee Cooper customers can visit santeecooper.com to get the loan-application process started. And once an application is submitted, loan approval or denial will be made within two business days.
An approved Santee Cooper Residential Trade Ally or a South Carolina Plumbing Licensed Contractor (for water heater installation) must be used to make any home improvements financed through the Smart Energy Loans Program. And once a loan is approved and the home improvements are made, Santee Cooper sends a check directly to the Trade Ally or plumbing contractor that performed the work.
Note: If a borrower sells his or her home, the Smart Energy Loan must be repaid before or during the home's sale. There are no penalties incurred for early loan repayment.
RENEWABLE ENERGY RESOURCE LOANS
In addition, Santee Cooper customers looking to purchase Renewable Energy Resources for their homes can also take advantage of the Smart Energy Loan program. Available in amounts ranging of up to $40,000 with 10 years/120 months to repay, these loans can be used by approved customers for the purchase and installation of the equipment needed for:
Wind Generation
Micro-Hydro Generation
Biomass Generation
Again, a Santee Cooper Trade Ally must be used to install any equipment financed via a Santee Cooper Renewable Energy Resource Loan. To learn more about these loans and to get the application process started, customers can visit santeecooper.com.
For answers to frequently asked questions about Santee Cooper's loan program, visit the Santee Cooper Loans webpage. And to learn more about all of Santee Cooper's EmpowerSC rebates and programs, visit the Santee Cooper EmpowerSC webpage.