Solar Share Works for Them!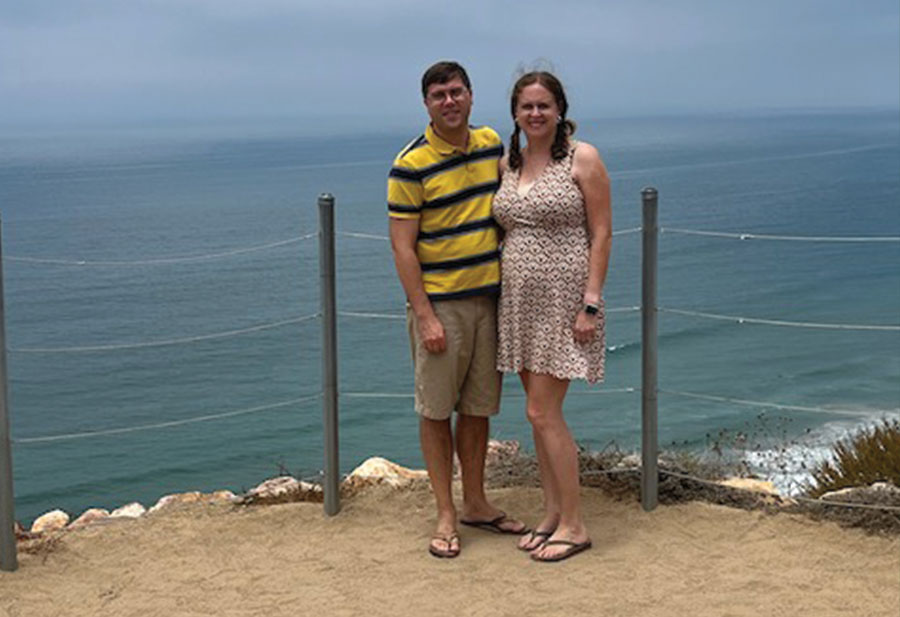 The reasons most people sign up for Santee Cooper Solar Share are universal: saving money and helping the planet. That was the motivation for Michael and Jamie Hedges when Solar Share first became available in 2016.
"Financially, the program just made sense," said Michael. "We are able to offset our average month's electrical consumption with Solar Share units while also reducing our electrical bill and paying back our investment in a matter of a few years."
The Hedges also appreciate Solar Share's environmental impact. "Environmentally, we want to do our part to leave a better future for our children and all those who come after," Michael said.
Installing home-based solar panels would have required the Hedges to clear some of the mature trees surrounding their home. So, they chose Solar Share to keep the trees in place while enjoying the benefits of solar energy.
For the Hedges, it is important to them to keep the woods that surround their home intact and is a way to 'go solar' without the associated cost and upkeep of rooftop panels. Others may feel the same way about not wanting to install panels on their roofs or, in some neighborhoods, panels aren't allowed under homeowners' association rules. And many find installing solar panels is cost prohibitive. No matter what the reason, Solar Share allows everyone to choose solar energy as an option.
Solar Share
The solar energy comes from our Colleton Solar Farm. Customers, like the Hedges, buy blocks of solar energy, and that solar offsets your bill. One of the best parts is we make sure Solar Share is a good fit for your home and energy usage before you sign up. That way, you know it will be beneficial before you spend any money.
The Hedges have found even more benefits from Solar Share while also taking advantage of other Santee Cooper programs.
"These days, we take great pride in knowing that we also drive a plug-in vehicle that's fueled by solar power on a charger that qualified for Santee Cooper's Residential EV Charger rebate," Michael said. "It feels great knowing we help reduce the consumption of foreign oil and other fossil fuels, all while being able to work within our electrical provider and save some money."
Check out if Solar Share is right for you and explore our other rebates to see if there is a program to help you.