A Twist on Resolutions for 2022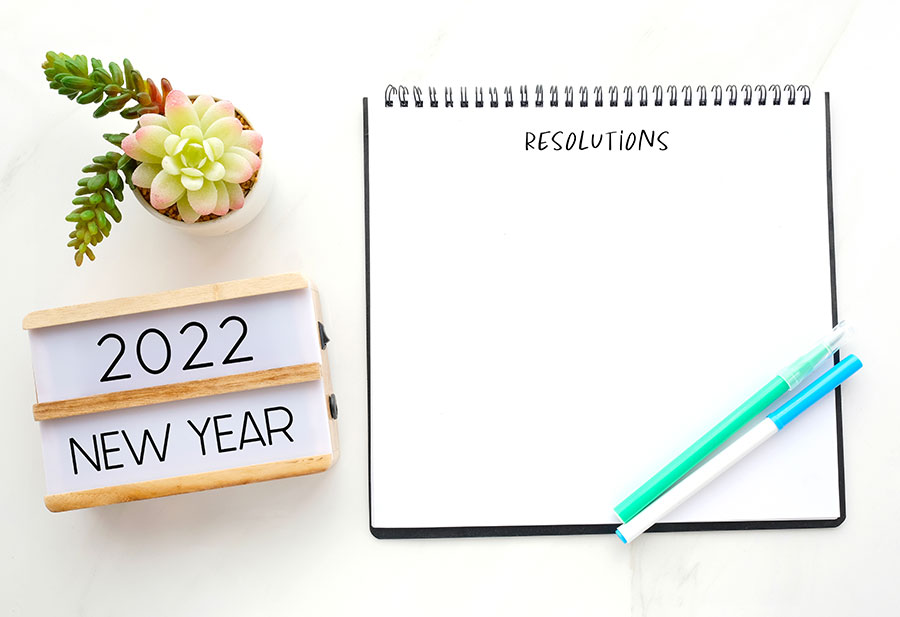 Happy New Year! You may be as excited as I am to bid 2021 adieu and welcome in 2022. With the new year comes new resolve. As you think about making changes for the new year, I'd like to suggest a twist to some of the most common resolutions we all tend to gravitate toward.
Exercise: Vow to exercise more by pulling out your step ladder each month and changing your filters. While you'll put in a little extra work climbing, replacing your filters each month will help your heating and air conditioning system work more efficiently.


Learn something new: Santee Cooper's EmpowerSC programs can help you learn about electric demand, electric vehicles, rooftop solar, community solar and much more. Plus, EmpowerSC offers rebates and low-interest loans on qualified heat pumps, appliances, smart thermostats, heat pump water heaters, and more, so you can make your home more energy efficient.


Spend more time with friends and family: Host friends and family and save energy at the same time by cooking some of your meals on the grill or in the microwave instead of in the oven. And after dinner, bring out the board games for some good ol' fashioned competition where the only power it really takes to compete is brainpower.


Enjoy the great outdoors: Enjoying nature is good for the mind, body and soul. Whether you're kayaking, boating or fishing on Lake Marion or Lake Moultrie, or trying to conquer some passages on the Palmetto Trail.


Save money: In addition to the suggestions above, there are many easy ways you could save money by saving energy, including changing out old incandescent light bulbs to LEDs, setting your thermostat at 68° F or lower during the cooler months and 78° F or higher in the warmer months, and turning off lights and other appliances you are not using. Find more energy saving tips here.


Help others: You can help a neighbor who needs assistance by donating to our new customer assistance program, Community Cares. We have partnered with the United Way so 100% of your gift will help those who need a little extra help in paying their bill. No matter the size of your donation, your generosity helps our community.
I believe these ideas and suggestions are doable and can help you make the most of the new year. Welcome to 2022!