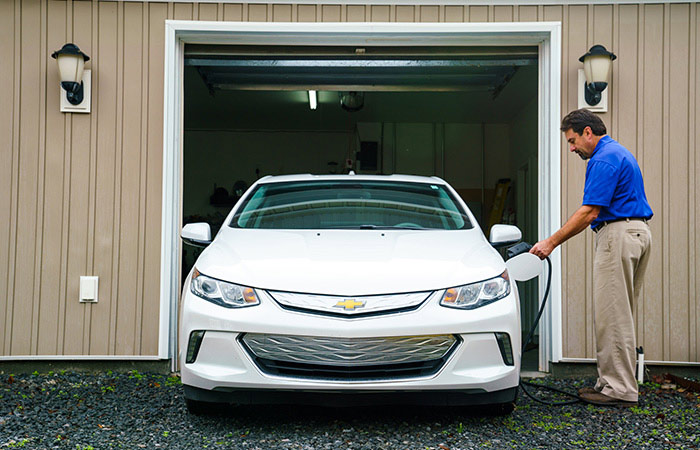 EV Charger Rebate
We can help you make the switch with Santee Cooper's Residential EV Charger rebate program. Santee Cooper residential customers can receive a rebate of up to $250* when purchasing and installing a qualifying level 2 EV charging station at your home.
Get Started!
Choose your charger

Read our requirements, terms and conditions before starting your project to ensure that you qualify. Requirements can be found on our Rebate Application below:


Select your favorite EV charger from the prequalified list below.



Charger Brand
Model
Website Link
Autel

MaxiCharger AC Home 40A

MaxiCharger AC Home 50A

ChargePoint

CPH-50 (Flex)

Electrify America

HomeStation

Enel X

Juicebox 32
Juicebox 40
Juicebox 48

GRIZZL-E

Smart

GRIZZL-E
Pion Power

Flex-AC Charger 32 Amp
Flex-AC Charger 40 Amp

Pion Power
Porsche

Wall Charger Connect

Porsche
Schumacher

SEV1600P1450
SEV1600P650
SEV1600PHW

SemaConnect

Series 4

Tesla

Wall Connector Gen 2
Wall Connector Gen 3

Rebate Applicaton (submit electronically)Rebate Applicaton (email or mail)

Purchase and Install

Level 2 EV chargers require a 240-volt power source. If you do not have a 240-volt power source where you are planning to plug in your charger, reach out to a licensed electrician* to install one for you.
If you already have a 240-volt power source, talk to a licensed electrician to make sure the charger you are selecting will work correctly with your electrical system.
Purchase and install the prequalified charger that you selected in step 1.
Many stations have a plug-in and a hard-wired option. If you select a hard-wired charger, we recommend getting help with the installation from your licensed electrician.

* A licensed electrician has a South Carolina LLR residential electrical contractor's license.

Get your rebate

You will need to complete the rebate application for Residential Level 2 EV charger and submit it along with the following to Santee Cooper:

Photo of installed EV Charger
Photo of receipts for the charger and any electrical work completed (including parts and labor).
Copy of electric vehicle registration



Mail:
Santee Cooper Energy Support Services
305A Gardner Lacy Rd.
Myrtle Beach, SC 29579

Email:
residential.energy@santeecooper.com

That's all there is to it! Your rebate will arrive in the mail within 6-8 weeks.
Frequently Asked Questions
* Rebate is capped at 100% of the total cost of the EV charger excluding taxes, shipping costs, and any other fees. The $250 rebate level is limited to the first 100 residential projects submitted during the 2023 program year. See rebate application for full terms and conditions.